You've decided to purchase an air fryer, but there are so many options! How do you choose an air fryer and what air fryer is best for you? Let's narrow it down so that you can make a choice that's best for you and your budget.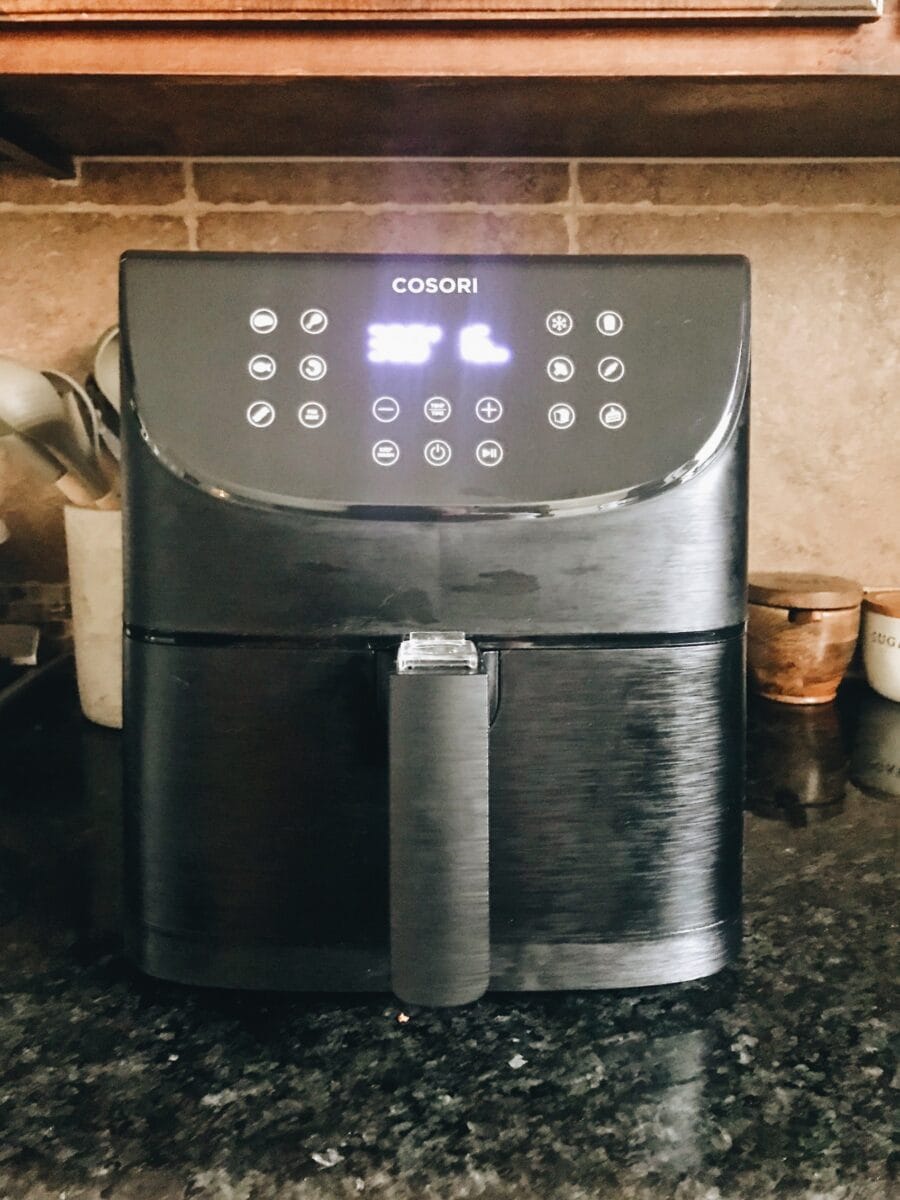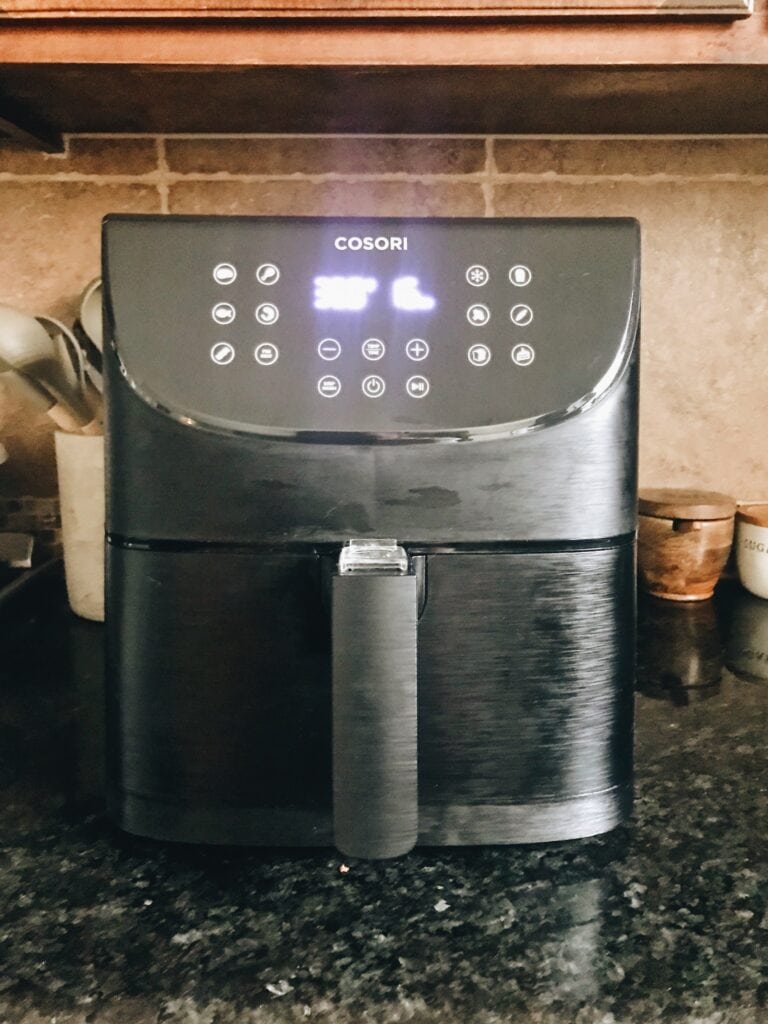 There are an endless number of reviews online about specific brands of air fryers and all the features they offer. From Consumer Reports to Mashable you are sure to find plenty of reviews and opinions to read through. But before we even dig that deep, I think it's important to think about what you really need.
Here are the 4 factors to consider before deciding what air fryer is best for you:
How much money do you want to spend?
How many people are you cooking for?
What types of foods will you be making?
How much space do you have to store it?
Let's dive into each of these in detail!
How much money do you want to spend?
Most air fryers range in price from around $50 to $200 and up. Generally speaking, the larger the size and the more features the more expensive they will be. If you are trying to stick to a specific budget, then it's important to think about the features you will actually use. No need in spending money on an air fryer that has preset dehydration buttons if you're only planning to heat chicken nuggets for the kiddos!
How many people are you cooking for?
While you obviously don't want to waste space and electricity on an air fryer that's too big, even worse is ending up with one that is too small. Cooking food in batches works, but can be cumbersome enough that after a while you will likely stop using your air fryer all together.
The way the sizing works is that they are listed by capacity of food. So, if you want one that has more surface space, you'll need to look at the actual design of the basket as well. One may be shallow and square and allow more food to lay flat, while another may have a larger but deeper round basket that will require stacking the food.
General guidelines are as as follows, but adjust based on your family:
1-2 people: 2 -3 quarts should work well, also great if mostly heating up quick snacks
3-5 people: 5-6 quarts will be needed to keep from having to cook in batches
5+: you will want to look for the 8-10 quart that are more convention oven looking but keep in mind these will take up a lot of counter space
What types of food will you be making?
If you will mostly be heating up tater tots, nuggets and other frozen foods and sides, you won't need many fancy features and can likely choose a smaller model. If you are planning to cook more meals like salmon, pizza and pork chops, go with a larger capacity and a basket with as much surface area as possible.
How much space do you have to store it?
It's always the worst when you buy yet another kitchen appliance that takes up space that you never use. I bought a smaller model to start with and upgraded later. My storage space was starting to run out and I didn't want to end up with another expensive paper weight. Thankfully, I use mine all of the time!! Almost daily, in fact, so my air fryer has earned a spot on my countertop. Be sure to measure the space where you will be storing your air fryer and carefully read the dimensions before purchasing one so that you can be sure it will be a good fit.
If you are looking for specific recommendations, here are the two air fryers I currently use and love!
Cosori 5.8 Quart Air Fryer
Click here to find on Amazon
For my best delicious air fryer recipes, click here!