How to Build the Ultimate Cheese Board
If you are planning to entertain this holiday season, the most important skill to master is how to build the ultimate cheese board! This post breaks it down in to easy to manage steps that will make your party or gathering a hit!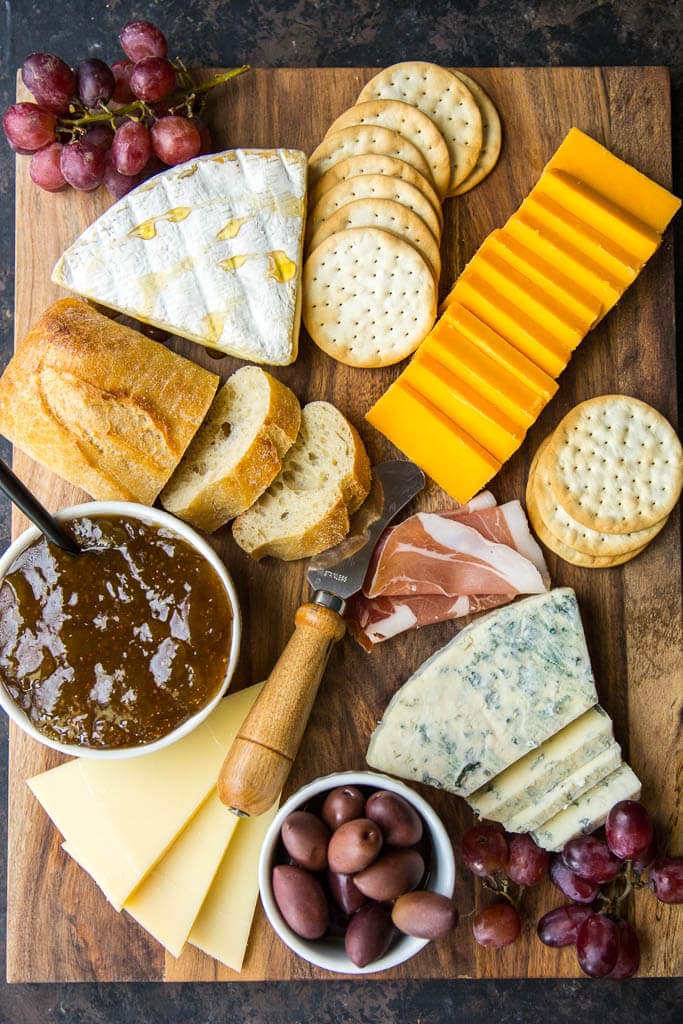 If I could give you only one tip when it comes to successful entertaining, it would hands down be how to create a simple cheese board. No matter the theme or the guest list or any of the other food or drinks, if you have a good cheese board, people will gather, people will talk and everyone will have a great time. The cheese board is the centerpiece, the ice breaker and the meeting point for conversations to start. And seriously, who doesn't love cheese?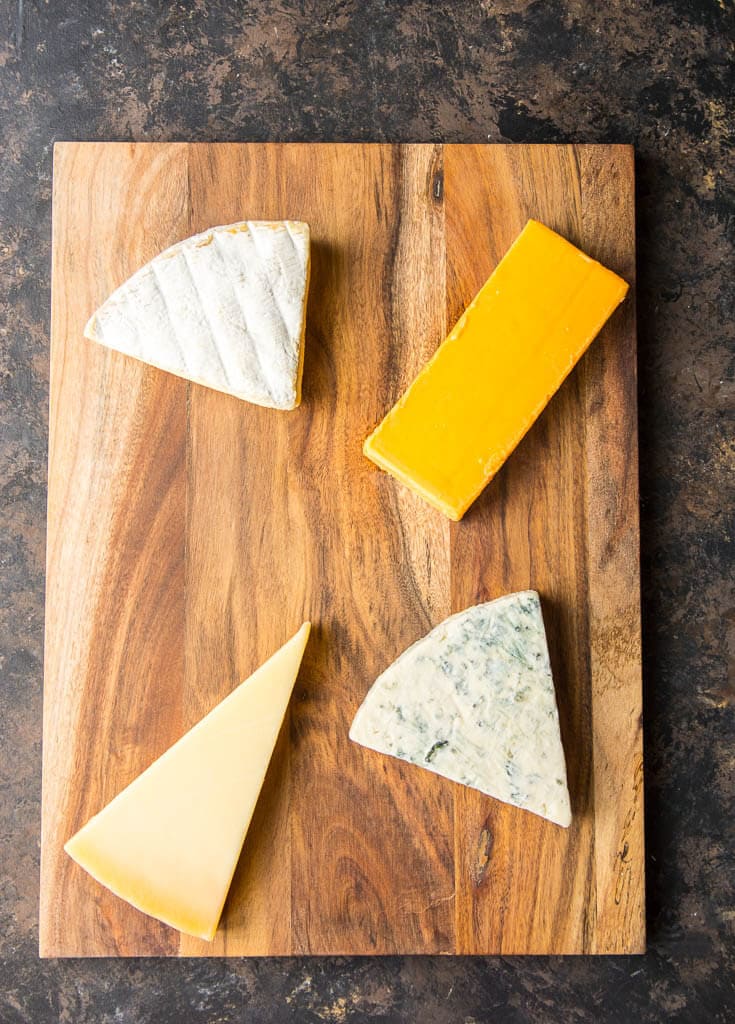 What are the best cheeses for a cheese board?
The base of your cheese board should be no more than 3-4 cheeses. Here are my recommendations for starting out with, and based on your experiences as you serve these time and again, you can start customizing them to your guest list.
Aged Cheddar – a pretty universal favorite
Brie or Goat Cheese – a soft and mild cheese that is easy to eat
Asiago or Parmesan – a hard cheese with a little more bite for the slightly more adventurous. Still a pretty universal favorite
Optional: A blue or gorgonzola – for the more adventurous (and one of my personal favorites)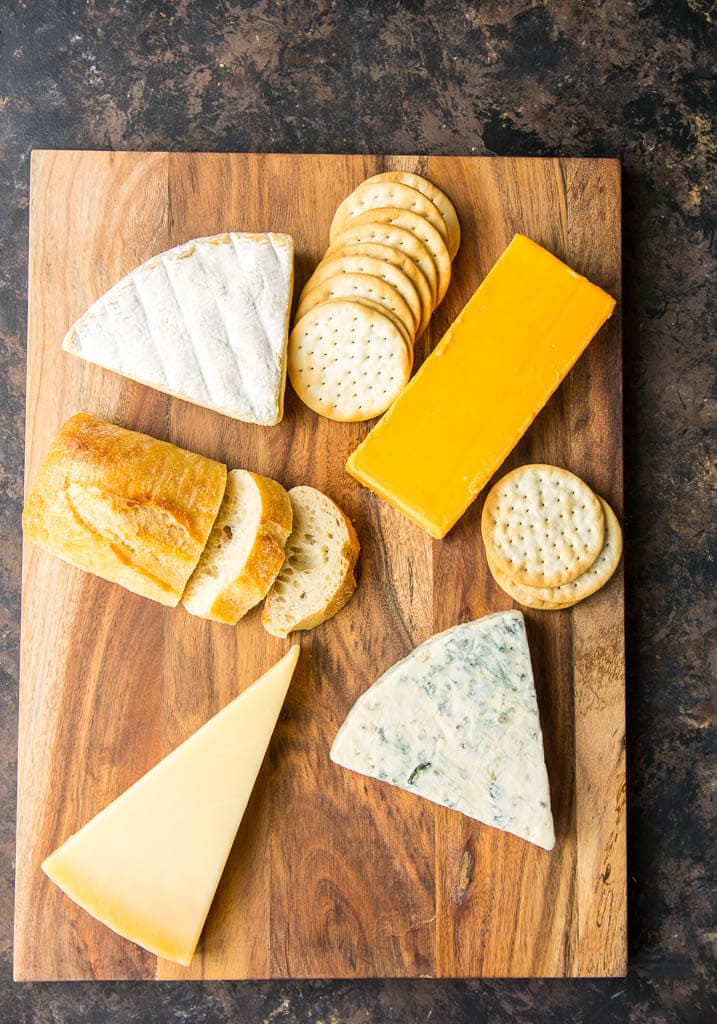 Next you'll need some carbs. Some simple water or butter crackers and some crusty bread are simplest and best options.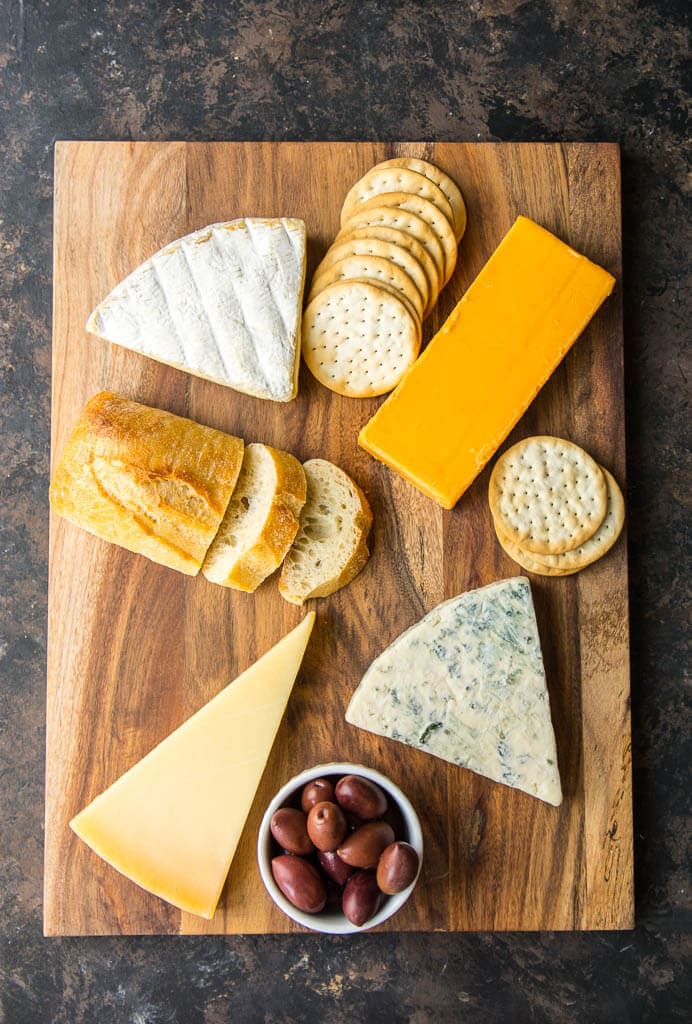 Now let's add a little salt with some olives. Kalamatas are my personal favorite.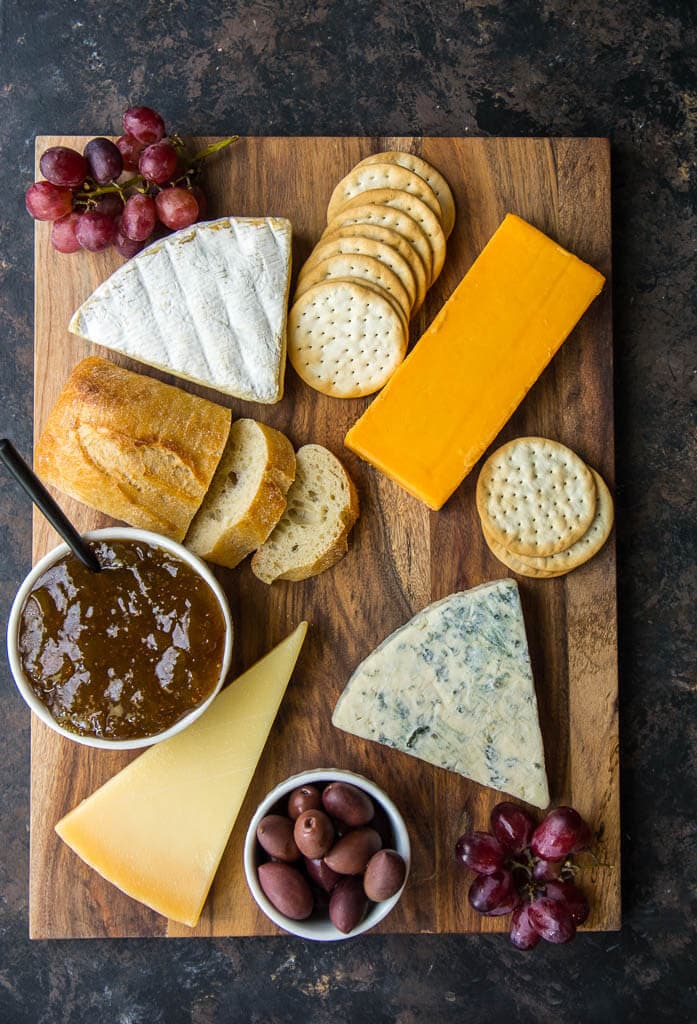 Now, let's not leave out the sweets! A few grapes all washed up and ready to eat as well as some of your favorite jam to spread on crackers. May I suggest fig jam?!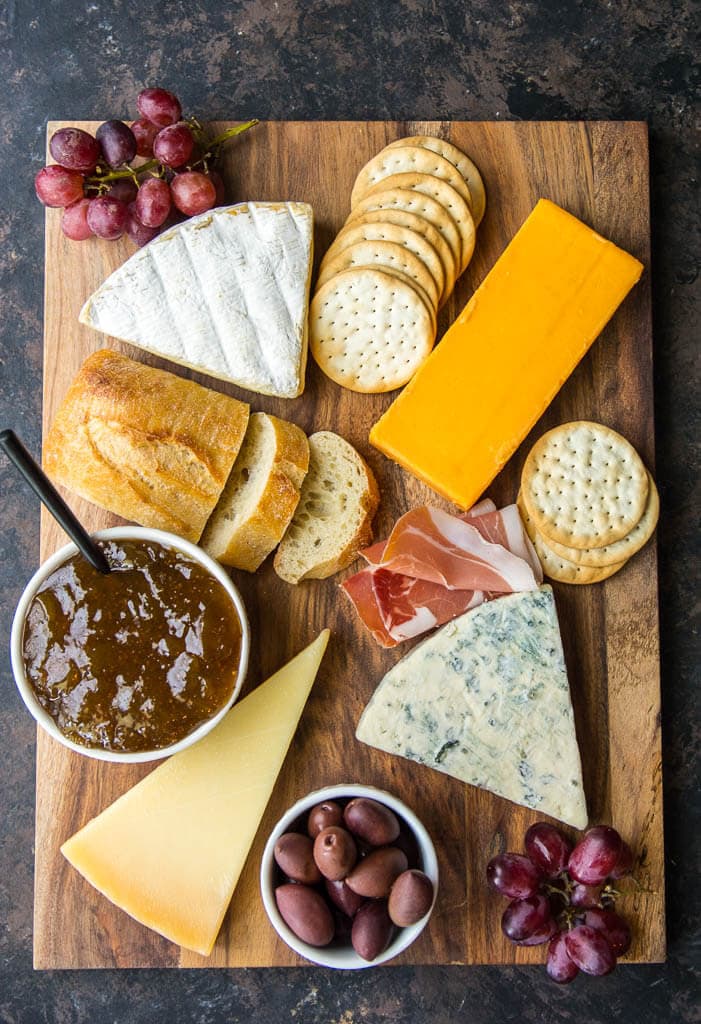 And finally, if your budget allows, add a little fancy meat like prosciutto. So tasty, but more of an extra as I find it's kind of hit or miss if people will dig into the meat. If you are serving other meats like meatballs or pulled pork, I would leave this out.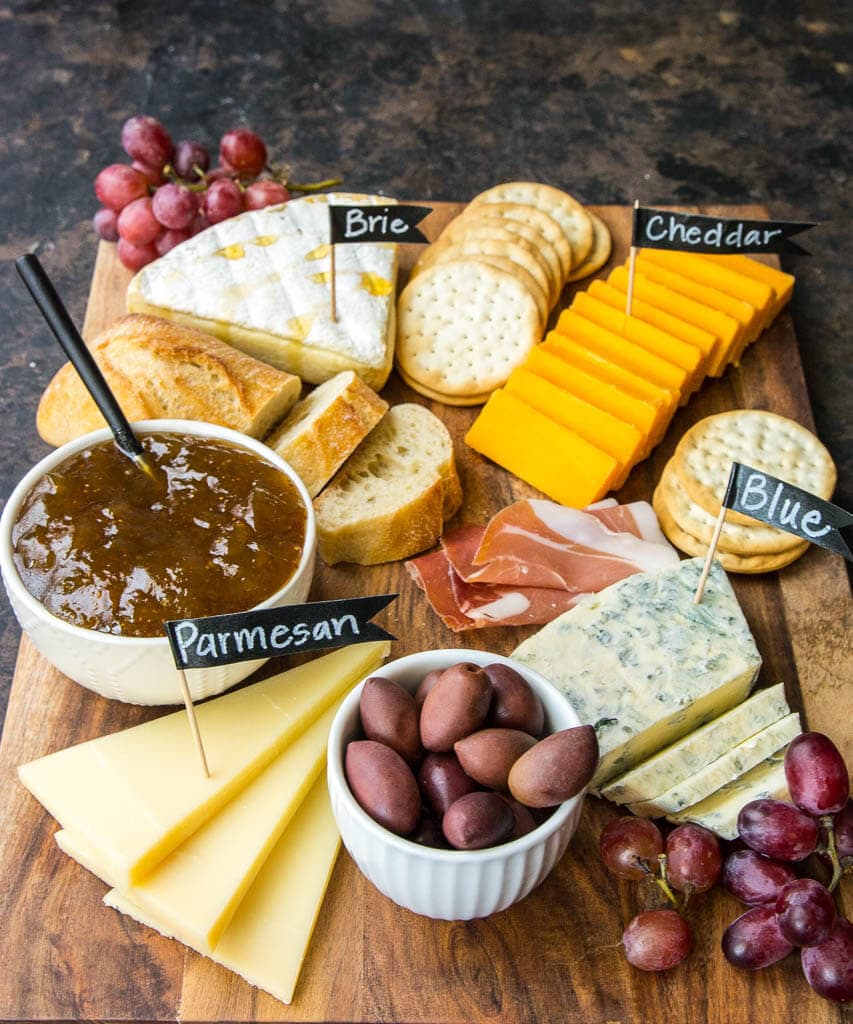 Add some cute little homemade labels and you are ready to get the party started!
A couple of other tips:
Place the cheeseboard at a place that is good for large groups of people to gather. I usually put mine on my kitchen island as there is plenty of room for people to sit or stand all the way around.
Set out the cheese for an hour or so before the party so it can come to room temp, which is best for serving.
Have the cheeseboard ready when the party starts. It's a great way to break the ice and get people talking and interacting.
Keep it simple and have fun!
Want to add a few more snacks to your party? I suggest easy guacamole and some chicken wings!