You can't go wrong with tender, juicy and flavorful grilled carne asada beef that makes the perfect filling for tacos and wraps.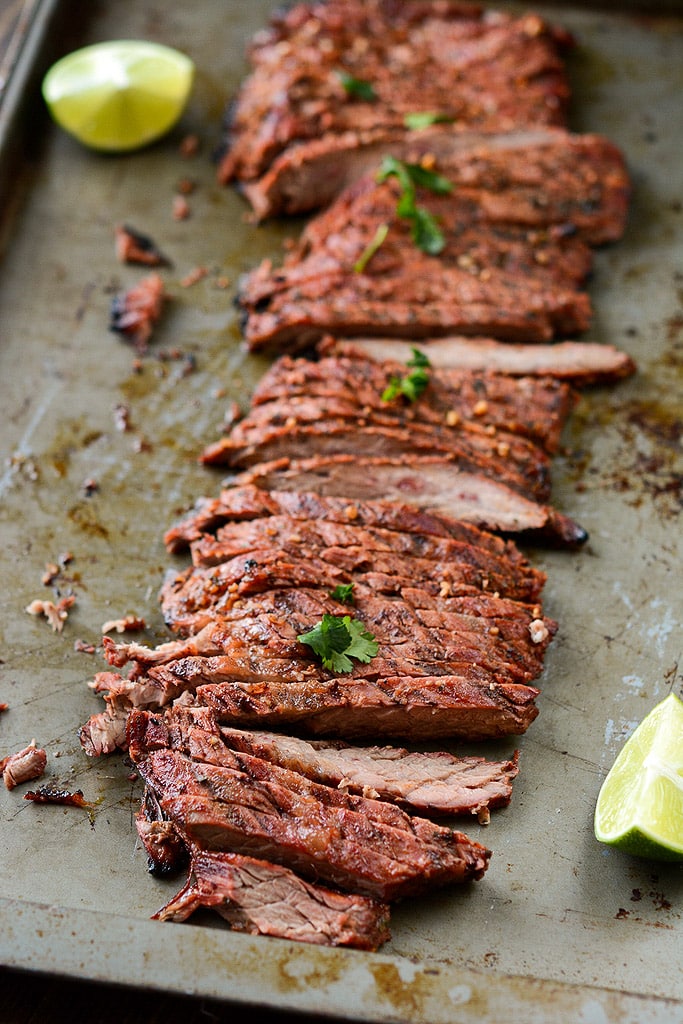 How did it take me so long in life to discover the magic and beauty of skirt steaks?  I mean, I'm sure I've had it when ordering fajitas at a restaurant, but how have I never thought to buy it at the meat market and bring it home to cook it myself?  I hope you all are ready for a whole lot of skirt steak recipes to come your way, because I just keep thinking of more options.  In fact, as we speak, I have two more sitting in my fridge and one in my freezer just begging to be turned into something delicious.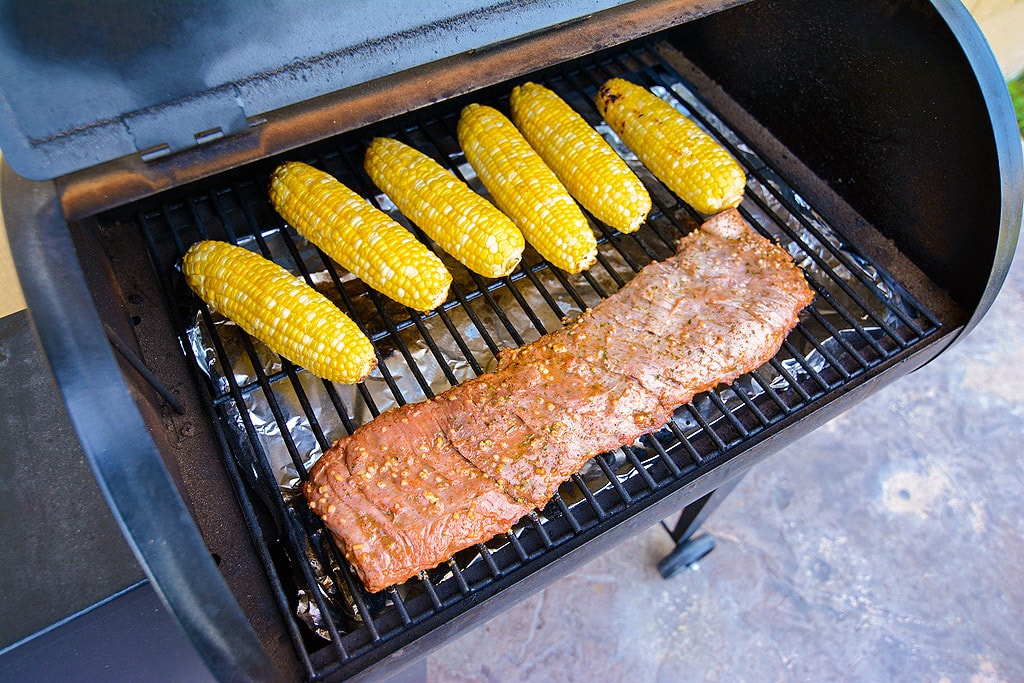 I'm going to start out here with a simple but highly tested and super successful recipe, Carne Asada.  I've done it both in the slow cooker and on the grill, and either way, it turns out absolutely amazing.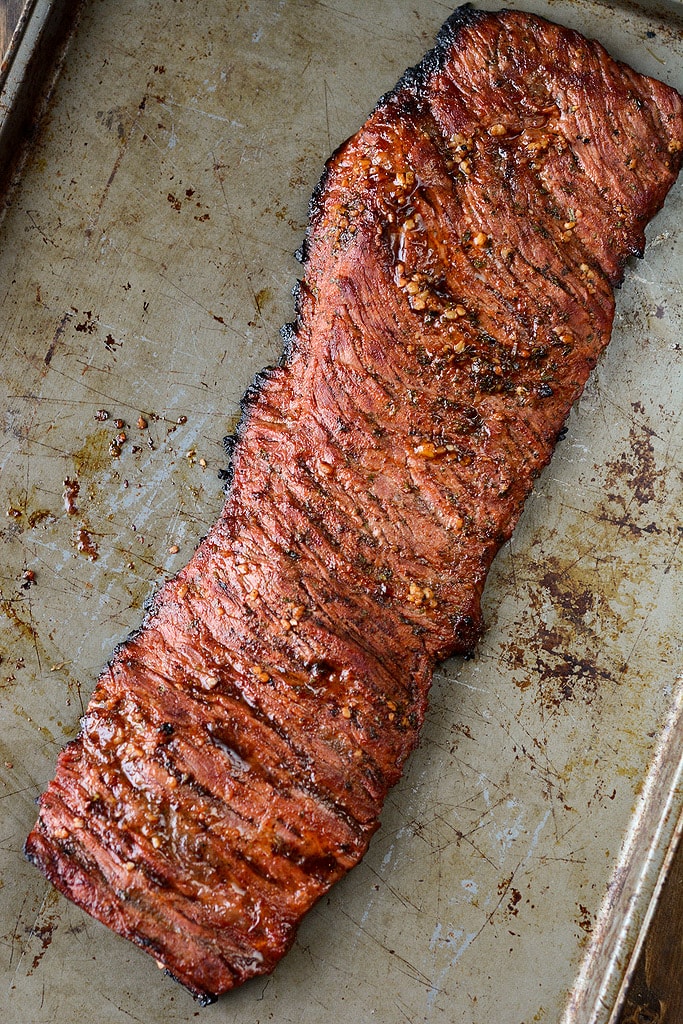 To me, the biggest difference between the two was that the slow cooked version was more juicy and fall apart tender, and the grilled version was smokier with a bit of crispiness to the outside.  Both delicious.  Both equally amazing on tacos.  Which version you make just depends on what your goal is and how much time you have.  Grilling requires a little more hands on work, slow cooking requires a little more planning ahead.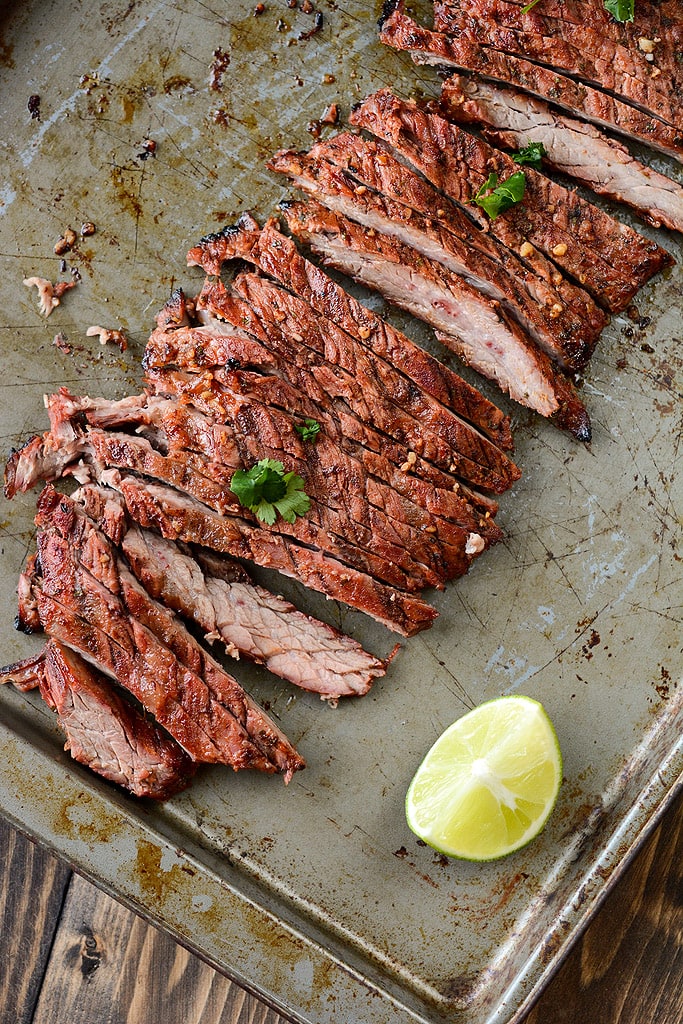 Whenever we have a crowd over for dinner, I love the option of making a taco bar, and this is always on the menu.  It's different than your average ground beef and will totally impress your guests.  They don't have to know how easy it was!!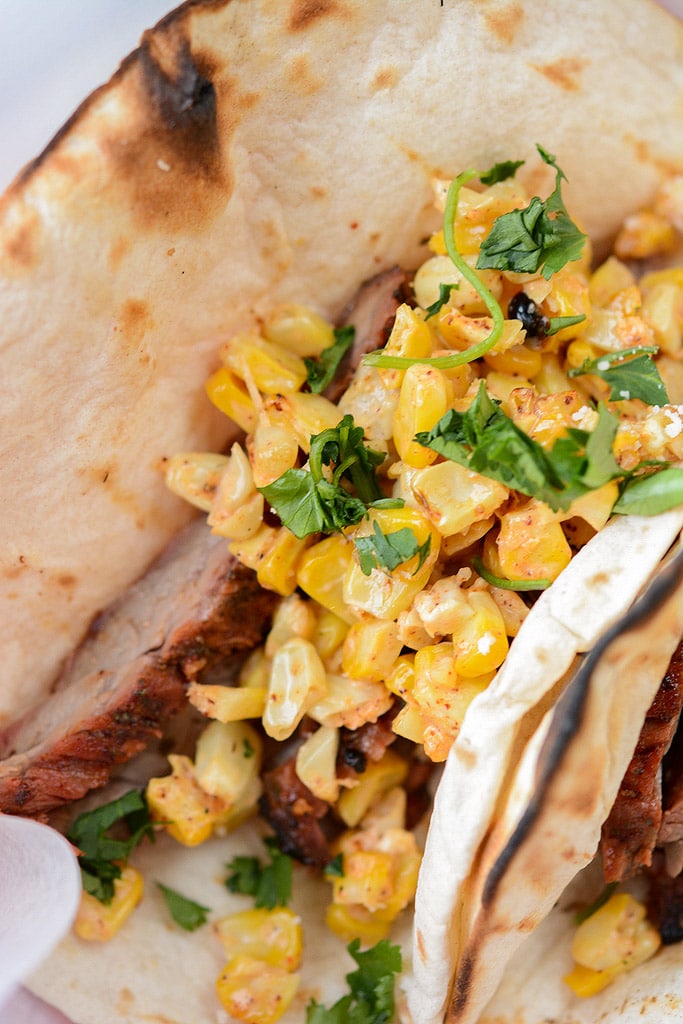 Top it off with my favorite street corn salad for a delicious dinner, party food or even just a snack! (hey, I don't judge!)
Ingredients
3 pound flank steak
1/4 cup olive oil
1/4 cup orange juice
1 lime
2 teaspoons garlic
1 teaspoons cilantro
1 teaspoon chili powder
1 teaspoon cumin
1 tablespoon honey
Instructions
Place flank steak in large baggie
Whisk together remaining ingredients
Pour over steak and let marinate for at least 2 hours
Preheat grill to medium high heat (around 400 degrees)
Cook for 8-12 minutes on each side until desired doneness is reached
Remove and let rest for 10-15 minutes
Slice against the grain to serve
7.8.1.2
4
https://garnishedplate.com/grilled-carne-asada/
Pairs perfectly with: