Learn how to grill chicken thighs and have so many delicious dinner options at your fingertips! Chicken thighs are so easy and versatile!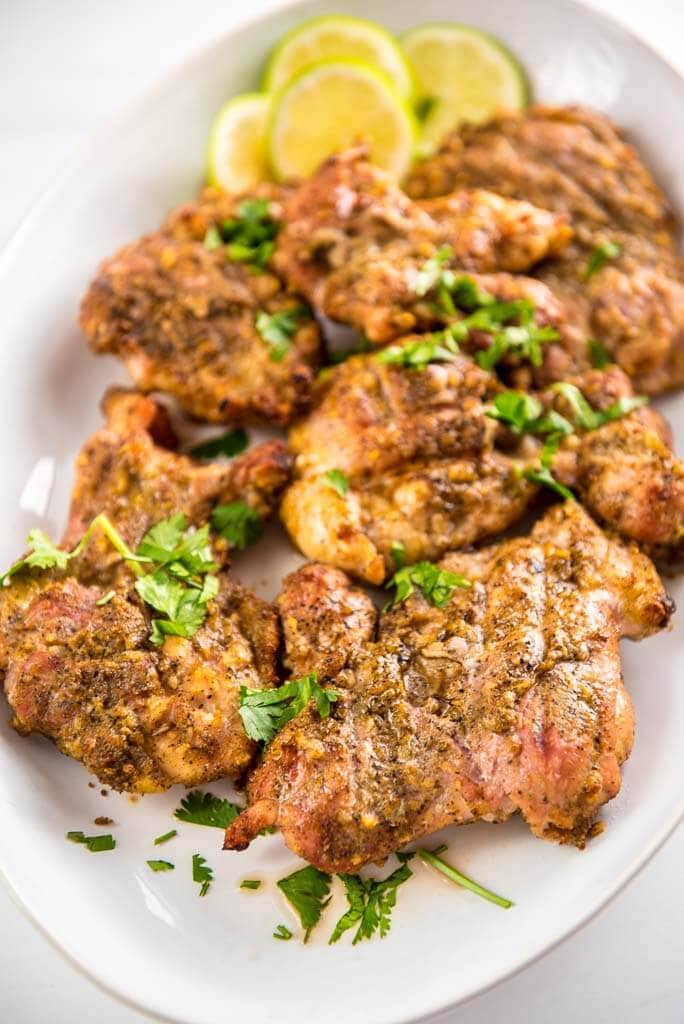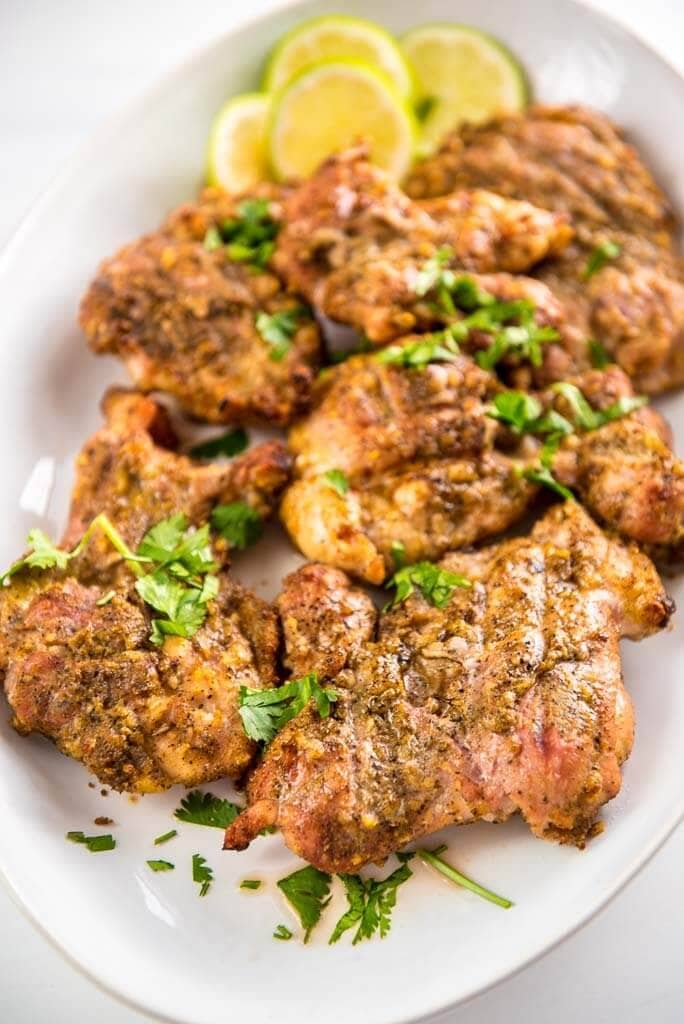 When you want an easy dinner but you're tired of boring chicken breasts, how about looking to chicken thighs instead? So full of flavor and just as easy (if not easier to cook) chicken thighs are a great answer. It's always easy to overcook and dry out chicken breasts, but when you learn how to grill chicken thighs you find out they are a little more forgiving. It's super easy to mix up the flavors by swapping out seasonings and then you can eat them as is or chop up and serve in other ways.
What temperature to cook chicken thighs on the grill?
You'll want to cook them at a medium high heat which means anywhere from 350 to 400 degrees F.
Some grills are easier to control the exact temperature than others so use this as a guideline
The outdoor temp can impact your grill temps as well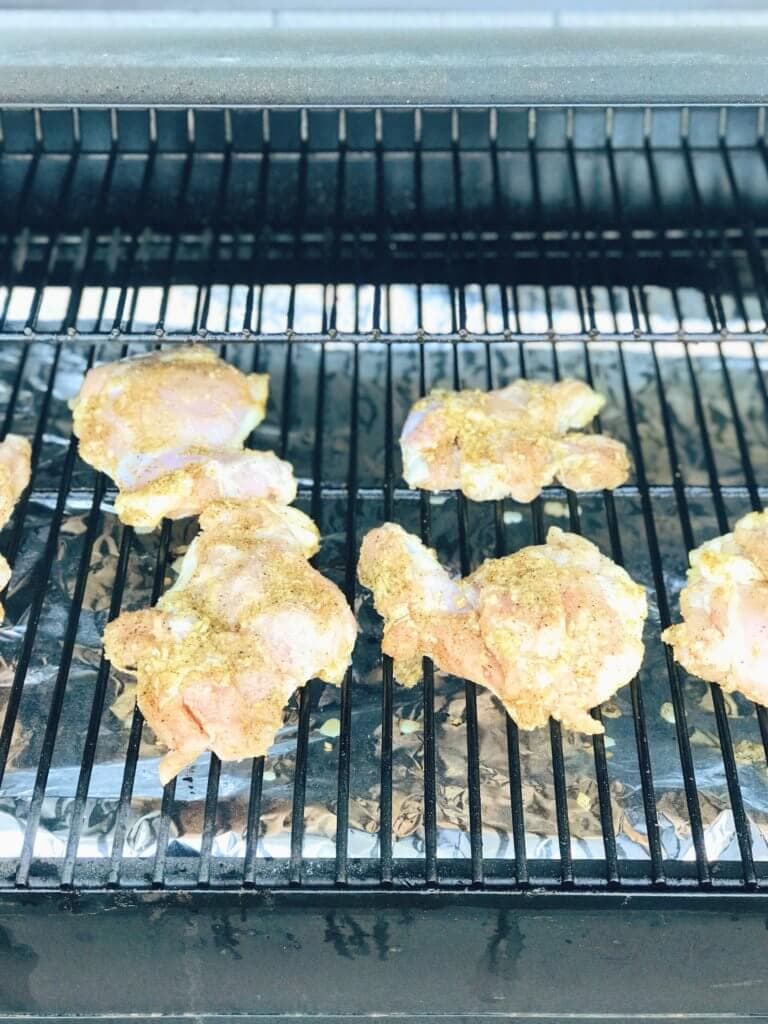 How long do you cook chicken thighs on the grill?
It's not about the minutes. It's about the temperature of the chicken. A lot of factors will impact the exact timing from how thick the pieces of chicken are to the exact grill temp and so on.
Use a meat thermometer anytime you are cooking meats. Not only will this ensure that your meat is cooked perfectly but also that is is cooked to a safe to eat temp.
You need to cook them until they reach an internal temperature of 165 degrees F.
Take them off and let them rest for 10 minutes before slicing or serving.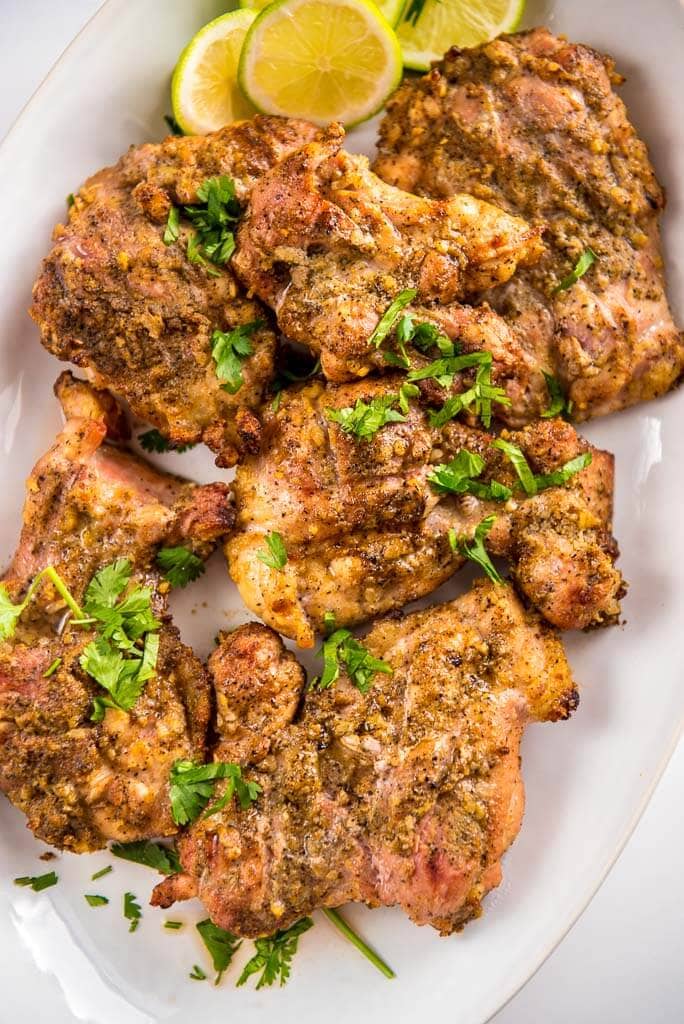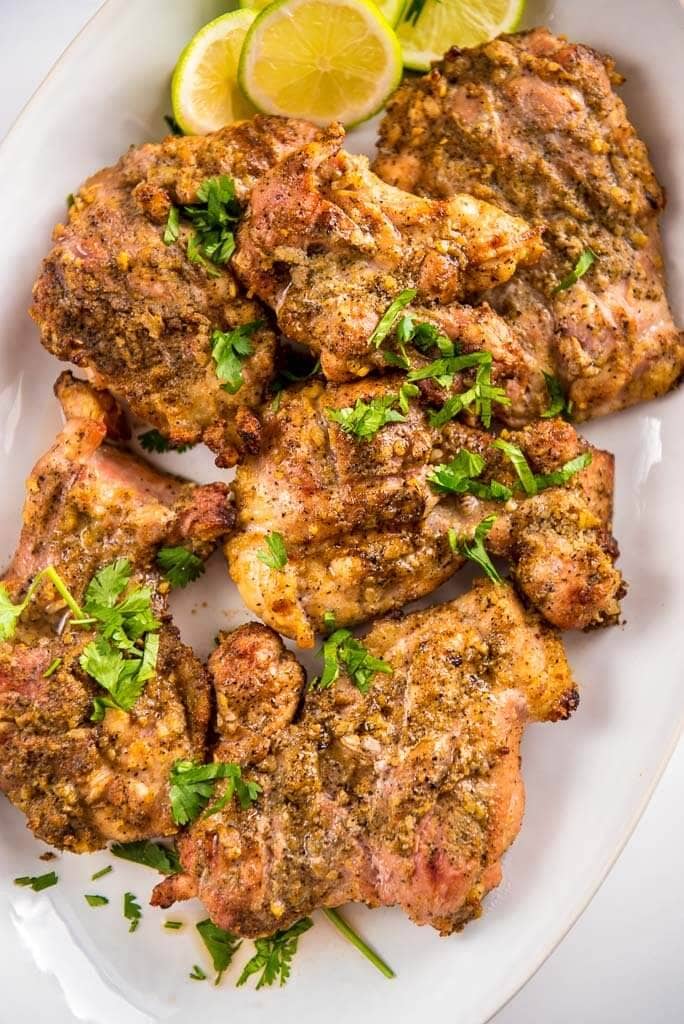 My favorite ways to serve chicken thighs include:
And they are delicious served up with: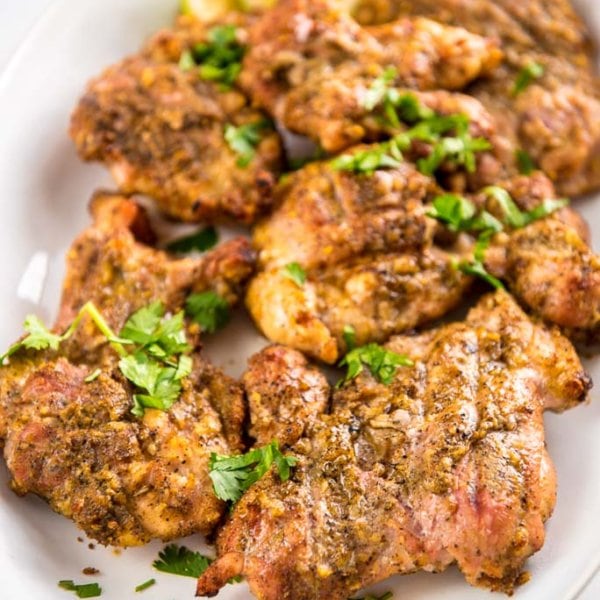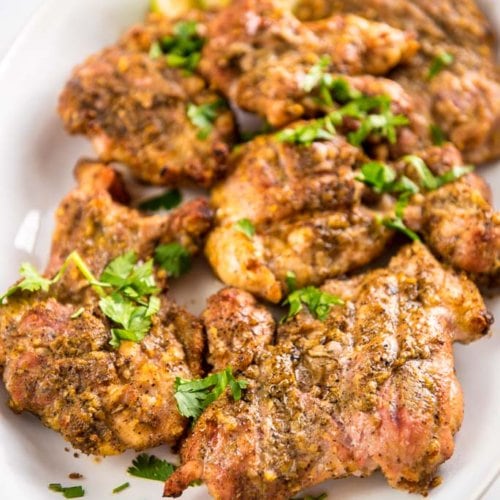 Ingredients
2

pounds

boneless chicken thighs

1/4

cup

olive oil

2

tablespoons

seasoning blend

or more to taste
Instructions
Preheat grill to 350 to 400 degrees

Brush chicken with olive oil and sprinkle generously with seasoning

Place on preheated grill and flip after 5 minutes or when grill marks develop

Use thermometer to monitor temps and remove from grill when chicken reaches and internal temp of 165 degrees
Notes
Choose seasoning blend depending on how you will serve your chicken. I used taco seasoning.
Nutrition
Calories:
317
kcal
|
Carbohydrates:
2
g
|
Protein:
18
g
|
Fat:
25
g
|
Saturated Fat:
6
g
|
Cholesterol:
111
mg
|
Sodium:
88
mg
|
Potassium:
279
mg
|
Fiber:
1
g
|
Vitamin A:
150
IU
|
Calcium:
68
mg
|
Iron:
2.2
mg