How to Make a Baked Potato on the Grill
If you've ever wondered how to make a baked potato on the grill, I'm going to show you how simple and time-saving it can be! Pair it with a perfectly cooked ribeye steak for one amazing meal!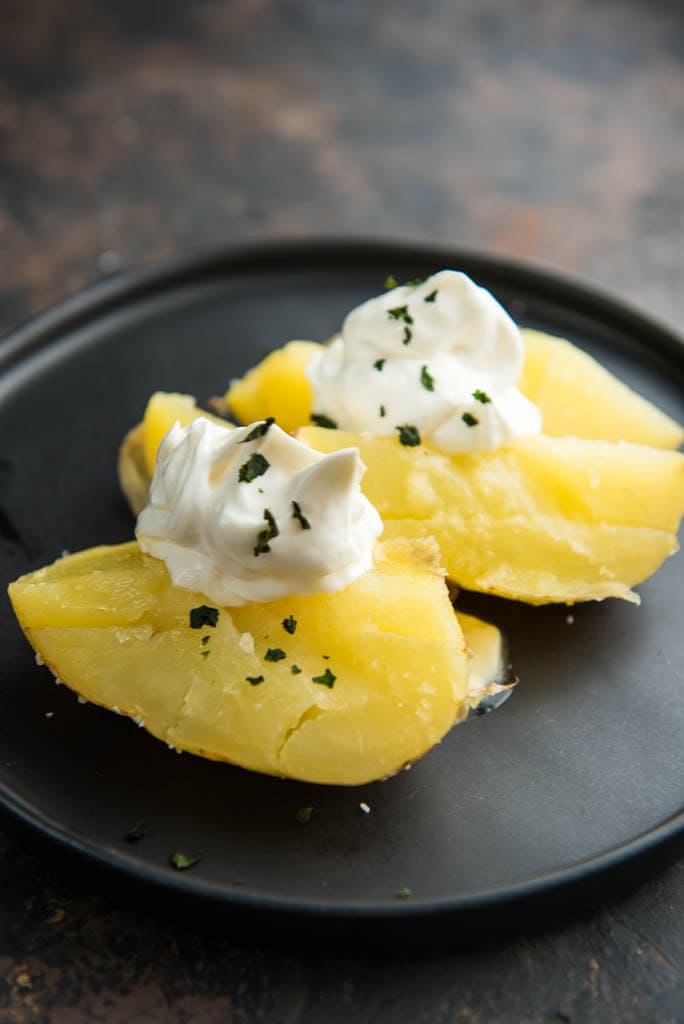 I'm all about making dinner as simple and stress-free as possible. And when the weather is warm enough, I love firing up the grill and keeping the cooking mess outside. So, if I'm going to grill, then I'd rather make the whole meal right there. Making the main dish and the side dishes on the grill takes a little planning, but keeps things simple because there's no need to run in and out checking on different things or worrying about starting a fire. One side that pairs well just about any main course is baked potatoes, so today I'd love to share with you how to make a baked potato on the grill.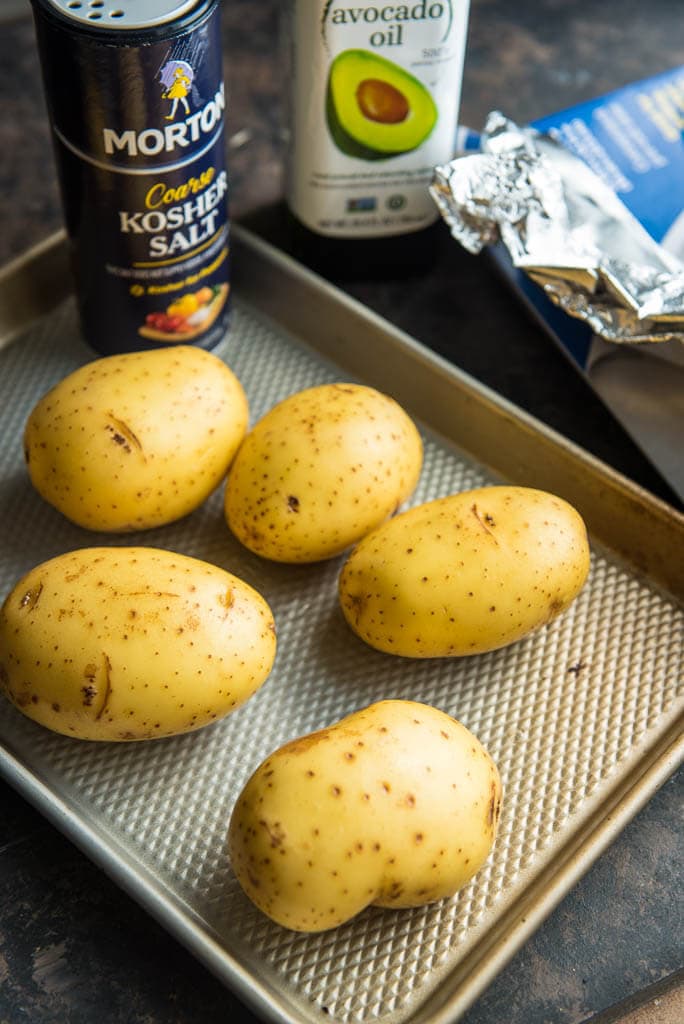 What kind of potatoes should you use?
The short answer would be whichever ones you like best, but let's walk through the options.
Russet – more of a mealy texture, larger in size and good for baking (but not my favorite)
Red potatoes – great flavor and more firm, but can be a little firm for baking (better for soups, etc.)
Gold potatoes – a great alternative to russet, good for baking but a smoother texture (my favorite!)
If you'd like to dig more into the types of potatoes, this article has great info for you. Long story short, choose what you prefer, but if looking for a suggestion, I recommend you go for the gold! Yukon gold, that is 😉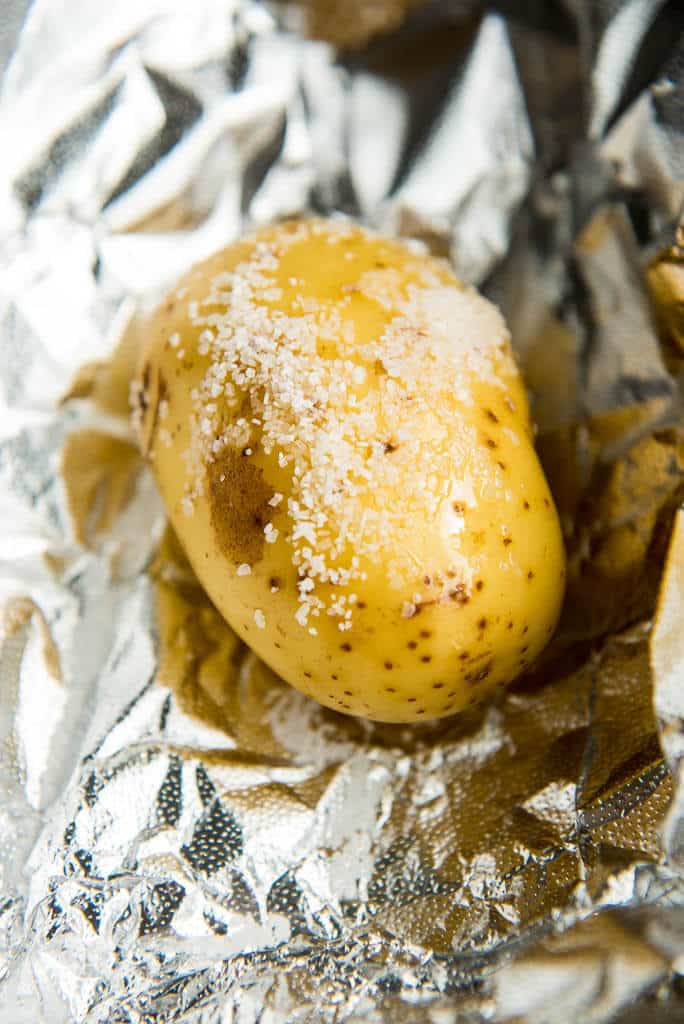 How to prepare the potatoes for baking:
wash, dry and pierce with fork
rub with olive or avocado oil
coat with kosher salt
wrap with foil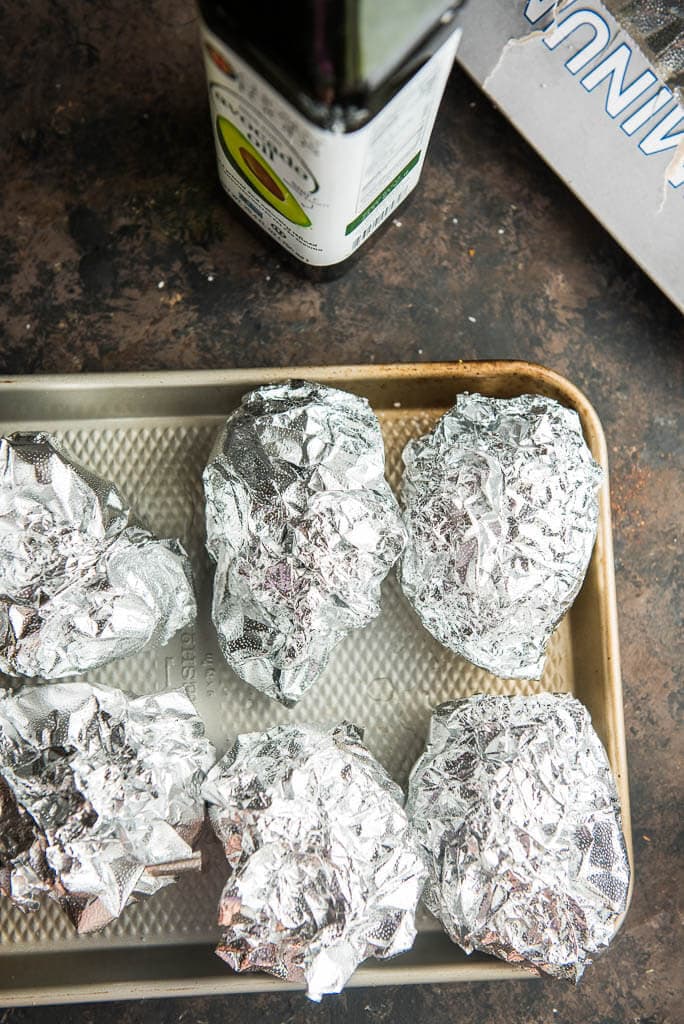 They key will be to consider how long your potatoes need to cook and time everything just right. It's okay if your potatoes get done a little early, they can sit and rest and cool a bit while you finish up everything else. Also, it's okay to cook the potatoes at the temp of the other food, just remember to adjust cooking times accordingly.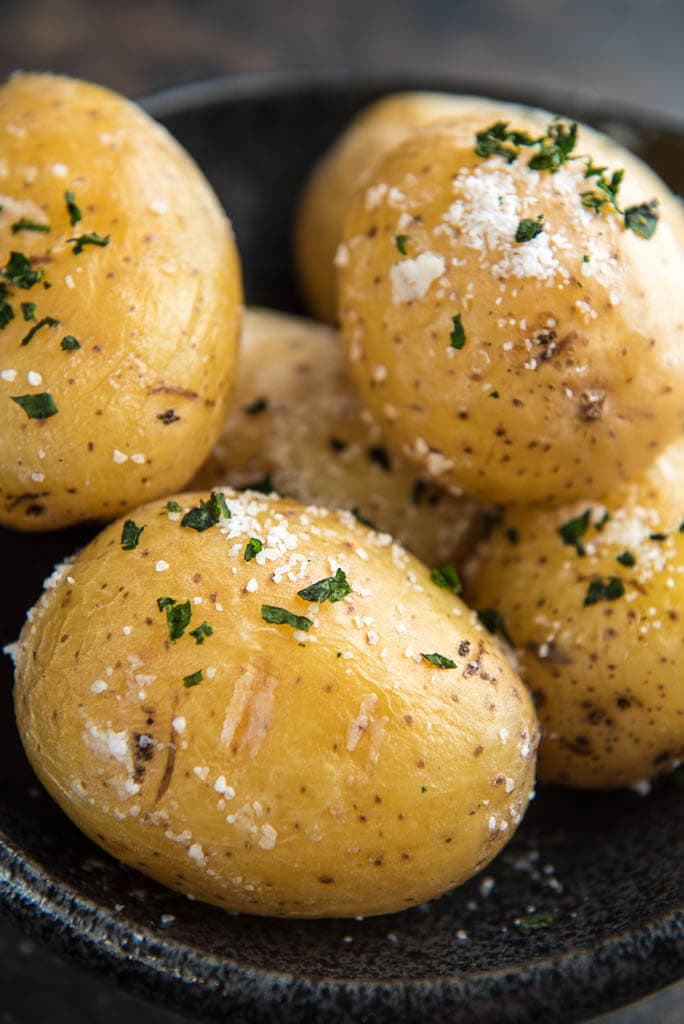 No time to grill?
Another quick and easy way to make "baked" potatoes is using your Instant Pot!
Love to grill?
Better than restaurant quality ribeye steak!
How about adding some delicious and juicy grilled chicken thighs?!
Or better yet.. learn how to smoke a brisket!
Click here to see all of my delicious grilling recipes + tips and tutorials!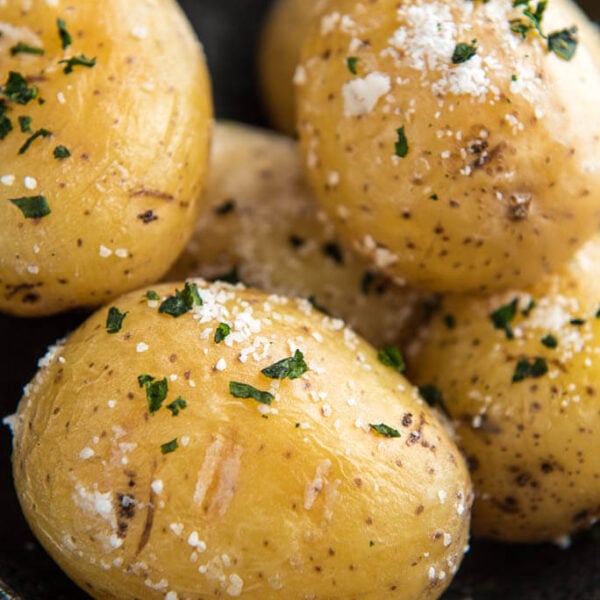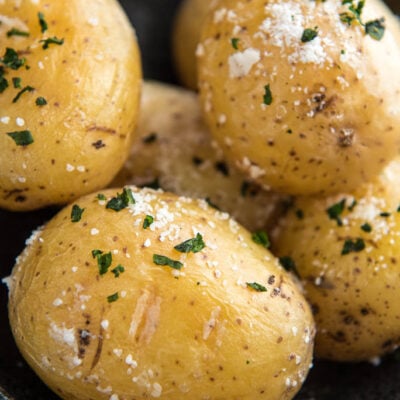 Baked Potato on the Grill
Print Recipe
If you've ever wondered how to make a baked potato on the grill, I'm going to show you how simple and time-saving it can be!

Add to Collection
Go to Collections
Instructions
Preheat grill to 450 degrees (see below for notes on temps)

Scrub and dry potatoes and pierce with fork

Rub each potato with oil and sprinkle with salt

Wrap individually with foil and place on heated grill

Bake/Grill for 25-30 minutes until fork tender
Notes
Temperature notes:
If using larger potatoes or cooking at lower temps (down to 350) potatoes will take longer to cook (up to 1 hour or more). To quicken cooking time, pierce and microwave potatoes for 3-5 minutes then prepare for grill.
Topping ideas:
sour cream
greek yogurt
butter
shredded cheese
chives
leftover chili
Nutrition
Calories:
139
kcal
|
Carbohydrates:
21
g
|
Protein:
4
g
|
Fat:
4
g
|
Sodium:
2342
mg
|
Potassium:
702
mg
|
Fiber:
4
g
|
Vitamin C:
19.4
mg
|
Calcium:
51
mg
|
Iron:
5.5
mg
SaveSave