Smoked Tri Tip Roast with Corn Salsa
When looking for the best slow cooked beef look no further than this Smoked Tri Tip Roast with Corn Salsa. Amazing on the smoker or pellet grill, you won't get better flavor or more tender meat than this simple delicious meal.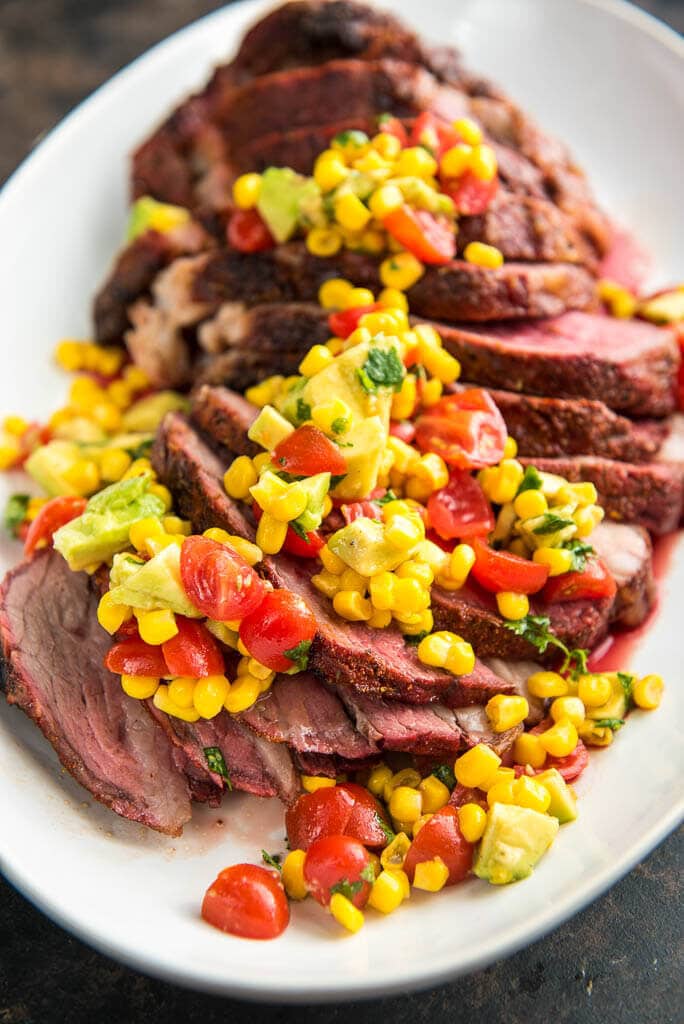 Here's the thing about tri-tip, either you love it or you haven't tried it yet!! All kidding aside, tri-tip is a fabulous cut of meat perfect for slow cooking or slow grilling. It will come out full of flavor and with this lean cut of meat you won't be left with any greasy mess or fat to deal with. My Smoked Tri Tip Roast with Corn Salsa is a meal fit for serving to guests at a BBQ or for keeping to yourself and repurposing leftovers. What's not to love about simple, flavorful and delicious meals like this?!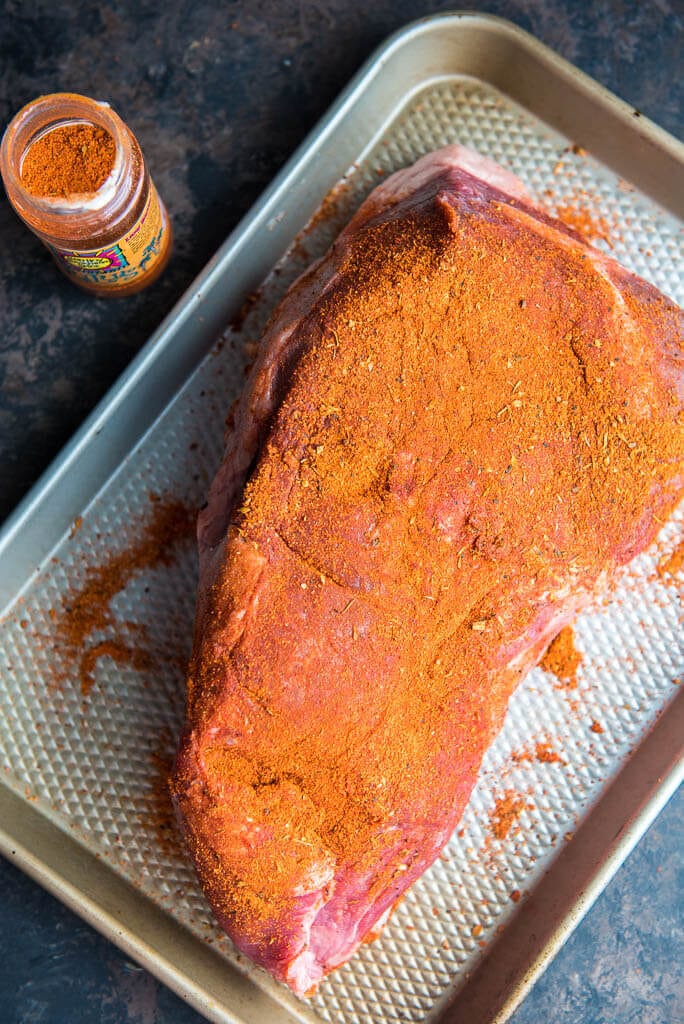 If you've been following along with a few of my posts over the summer or especially if you follow me on Instagram, you'll know I'm obsessed with my Traeger Grill. After making everything from ribs, to pulled pork and even gumbo, I was itching to grill up a nice tri-tip to see how it would turn out. And as it turns out, I had a hard time finding a tri-tip in the first place, but finally found one at local butcher when visiting my parents and I snatched it up. Lesson being, find a good butcher and get to know them and their offerings, especially if you like to slow cook and slow smoke meats. They will be your best source of information, and can help you discover cuts you've never tried before.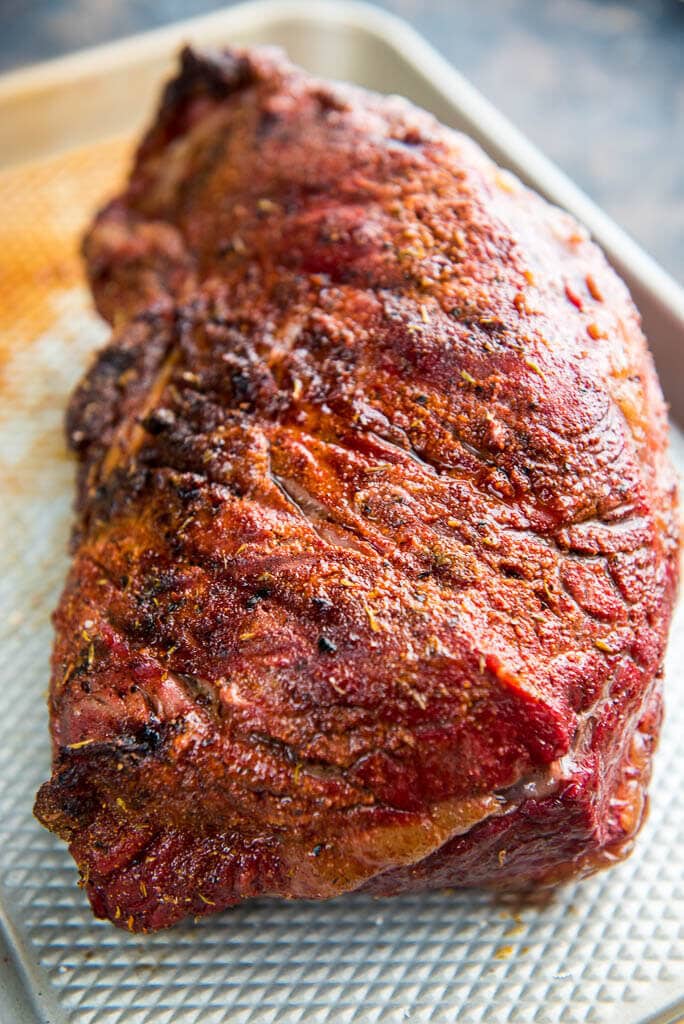 Literally the only thing I did to get this meat ready for the grill was to season it up with a little of the blackening seasoning I picked up while we were at Lulu's in Gulf Shores. Grab your favorite or order some online, there are plenty like this one to choose from on Amazon and it's the perfect seasoning to keep on hand for a variety of recipes all year long.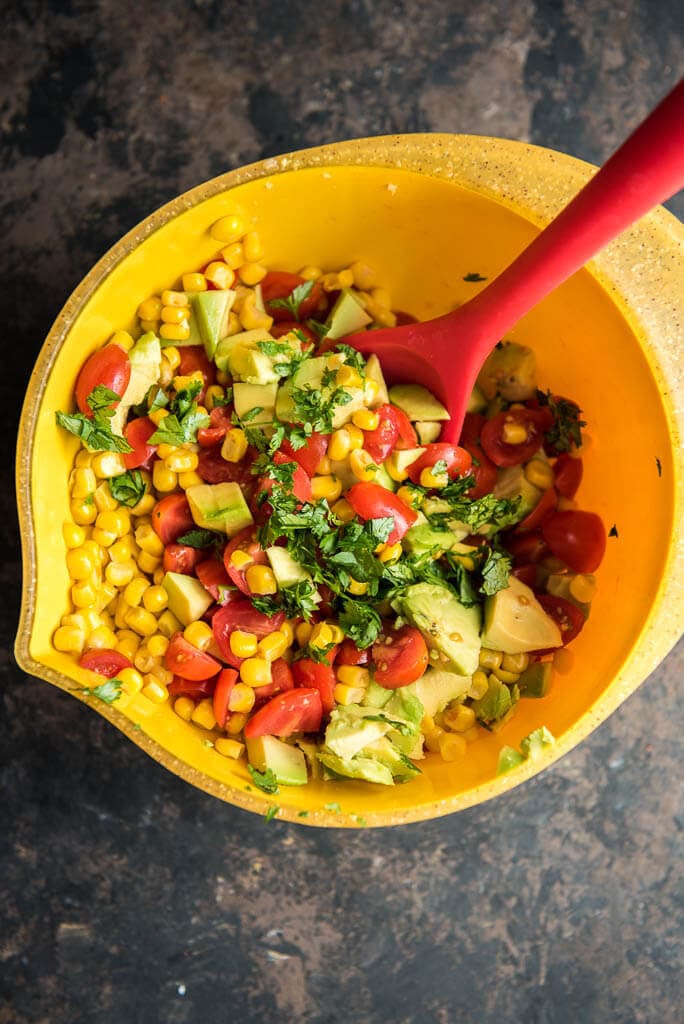 Next up while the meat rests after grilled is to throw together a quick corn salsa that includes fresh tomatoes, avocado and cilantro. With just a drizzle of lime juice and some salt and pepper, this simple salsa is perfect for topping meats, tacos or eating as a side dish with your favorite summer fare.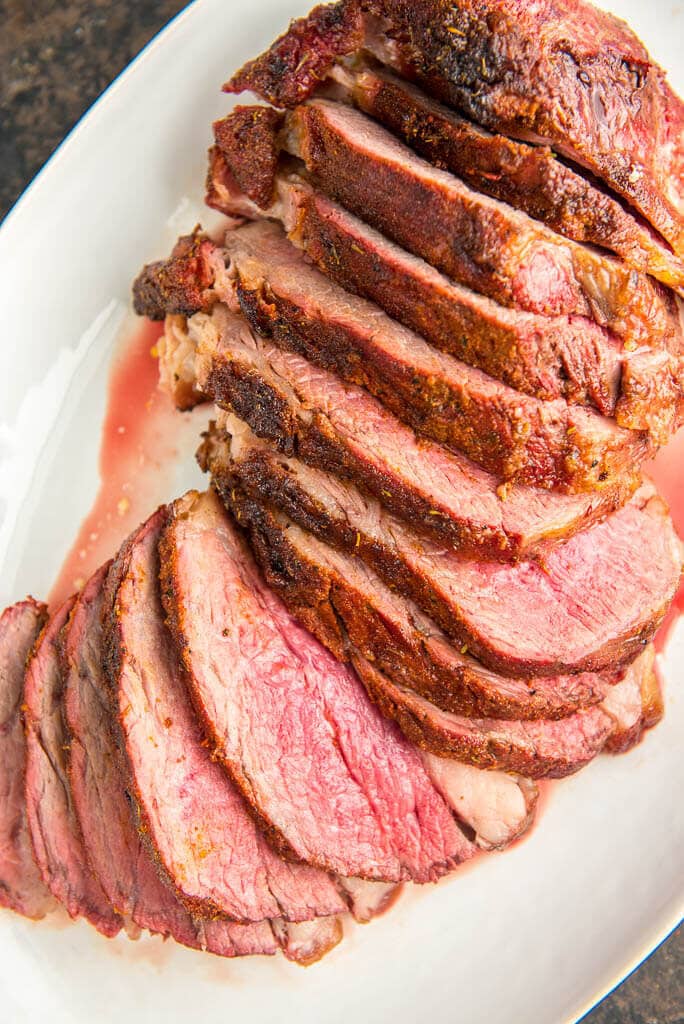 Grill your roast to medium and slice, or for even more tender meat, grill it all the way up to more of a well done and it will be fall apart tender. Either way, it will be delicious and a welcome change from the typical burgers you might have otherwise. Enjoy this smoked trip tip with corn salsa for all your summer get togethers!!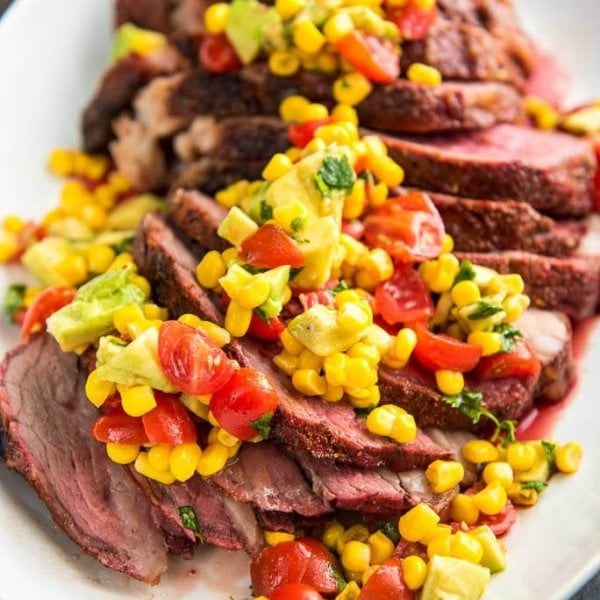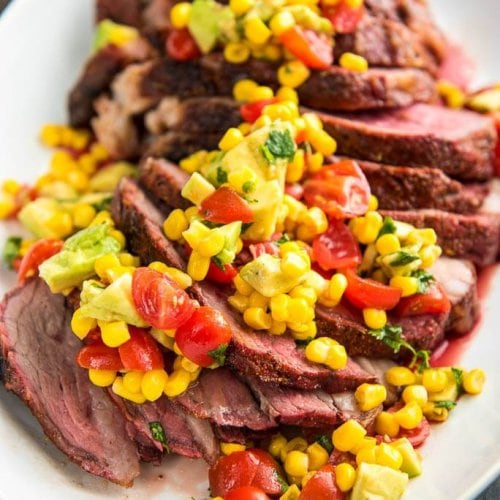 Smoked Tri Tip with Corn Salsa
Print Recipe
Add to Collection
Go to Collections
Instructions
Preheat grill or smoker to 375 degrees

Rub tri tip with seasoning

Place on grill and cook for 30-60 minutes depending on thickness until internal temp reaches 140 degrees for medium or 155 degrees for medium well (or for shreddable meat cook until internal temp is 205 degrees)

Let beef rest while making salsa

Slice steak against grain and serve with salsa
Notes
Get the corn salsa recipe here!
Nutrition
Calories:
178
kcal
|
Protein:
23
g
|
Fat:
8
g
|
Saturated Fat:
3
g
|
Cholesterol:
73
mg
|
Sodium:
326
mg
|
Potassium:
364
mg
|
Calcium:
27
mg
|
Iron:
1.7
mg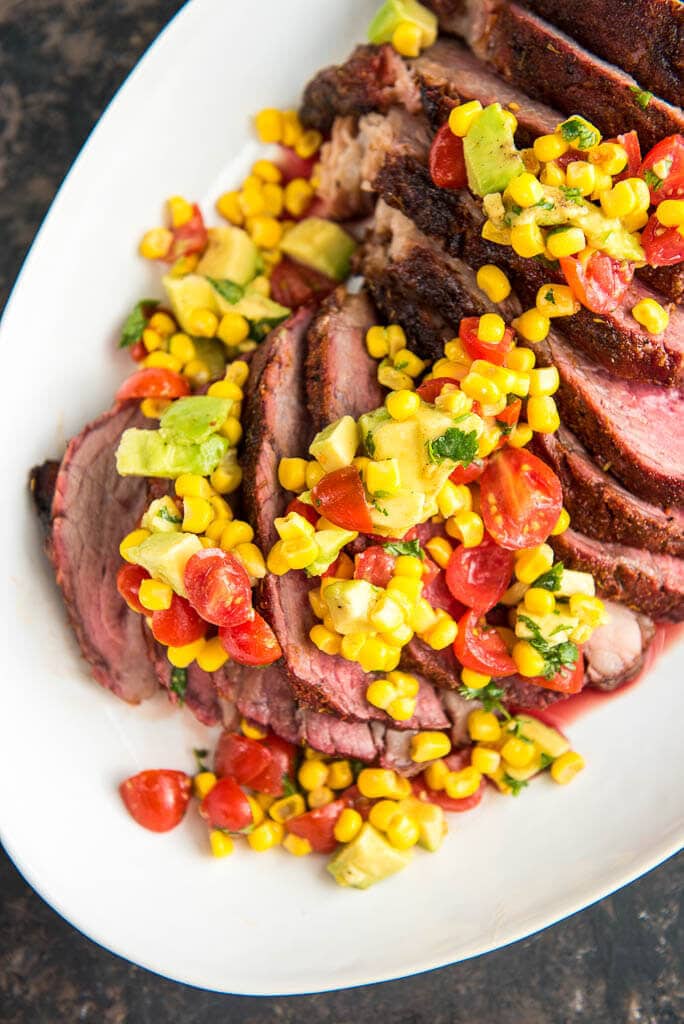 Never overcook your steak again! Make sure for best results (and best food safety practices) you test all meats with a thermometer for proper cooked temperature.