Instant Pot Chicken Noodle Soup
Instant Pot Chicken Noodle Soup is a family-friendly comfort food that's perfect for cold winter days or when you need a warm and nourishing meal. The Instant Pot makes it easy to whip up a homemade batch of this delicious soup in no time at all.
With just a few simple ingredients and a few minutes of prep time, you can have a hearty and satisfying meal on the table in under an hour. Whether you're a busy parent looking for a quick and easy dinner recipe or just someone who loves a warm bowl of soup, this Instant Pot Chicken Noodle Soup recipe is sure to become a staple in your kitchen.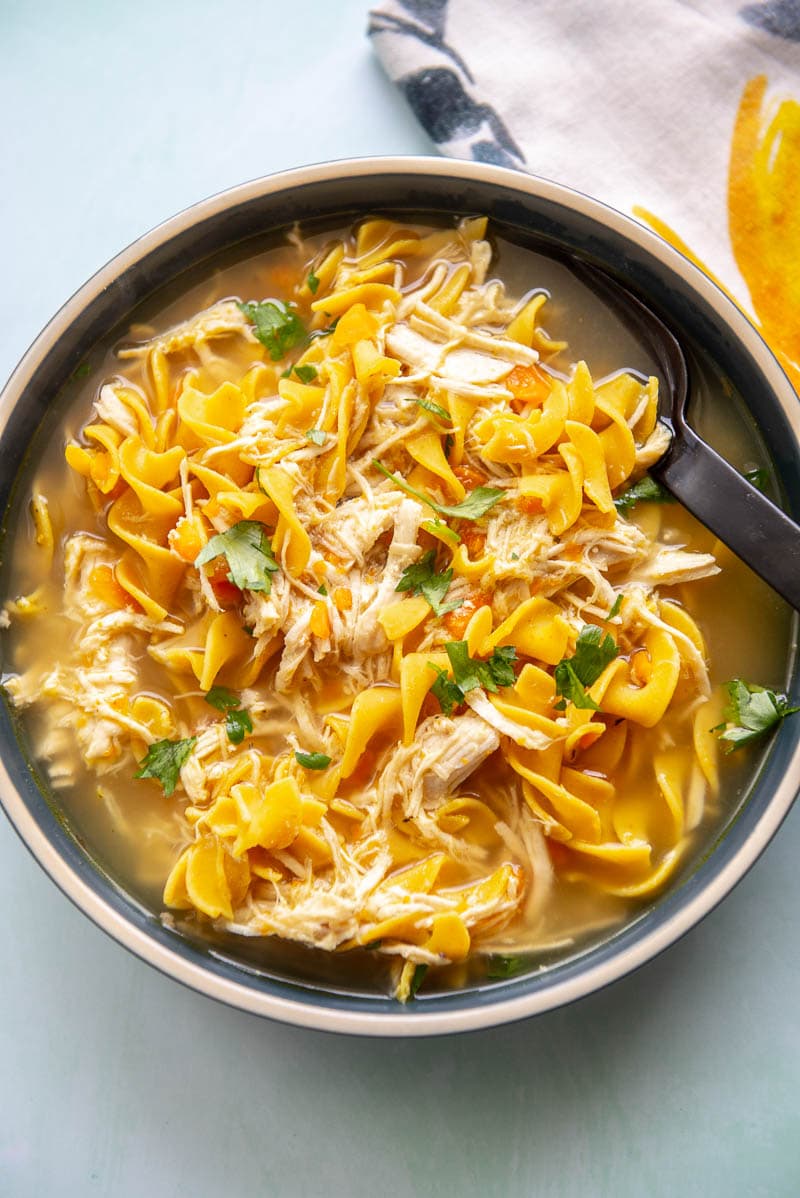 The benefits of chicken noodle soup
Chicken noodle soup has long been praised as a comforting and nourishing food, and for good reason. One of the main benefits of chicken noodle soup is that it's a great source of hydration from chicken broth, which can help keep you feeling refreshed and energized. The chicken in the soup is also a good source of protein, which is essential for building and repairing muscle tissue.
The carrots provide essential vitamins and minerals that help support a healthy immune system. The broth of the soup may also help to reduce inflammation, which can help ease symptoms of common colds and flu. Overall, chicken noodle soup is a comforting and nutritious food that can help keep you feeling your best.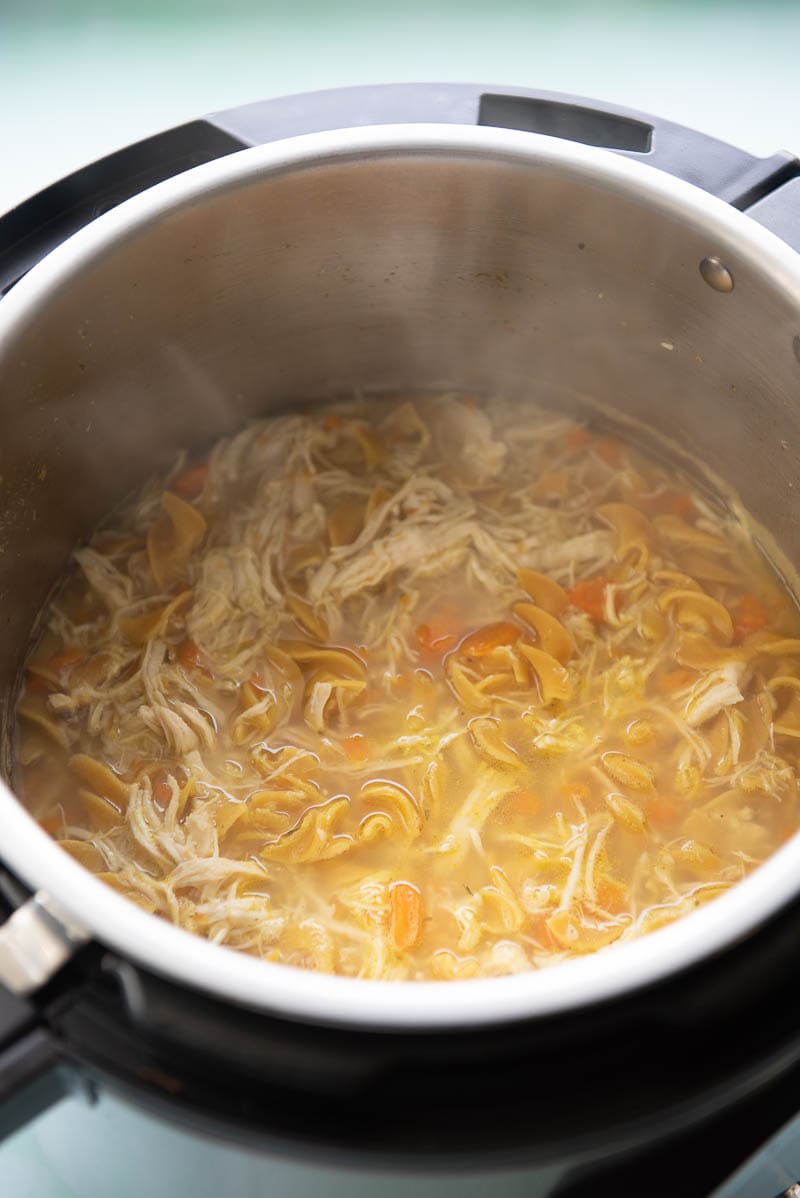 Why make chicken noodle soup in an Instant Pot?
Making chicken noodle soup in the Instant Pot is a game-changer.
Here are some of the benefits:
The pressure cooking function of the Instant Pot cooks the chicken, noodles, and vegetables quickly and evenly, infusing the flavors and nutrients into the soup.
Since you cook everything right in the Instant Pot it can cut down on the number of dishes you have to wash after cooking.
Since you can toss everything in and turn it on, you don't have to babysit the stove, meaning you can get other things done while it cooks.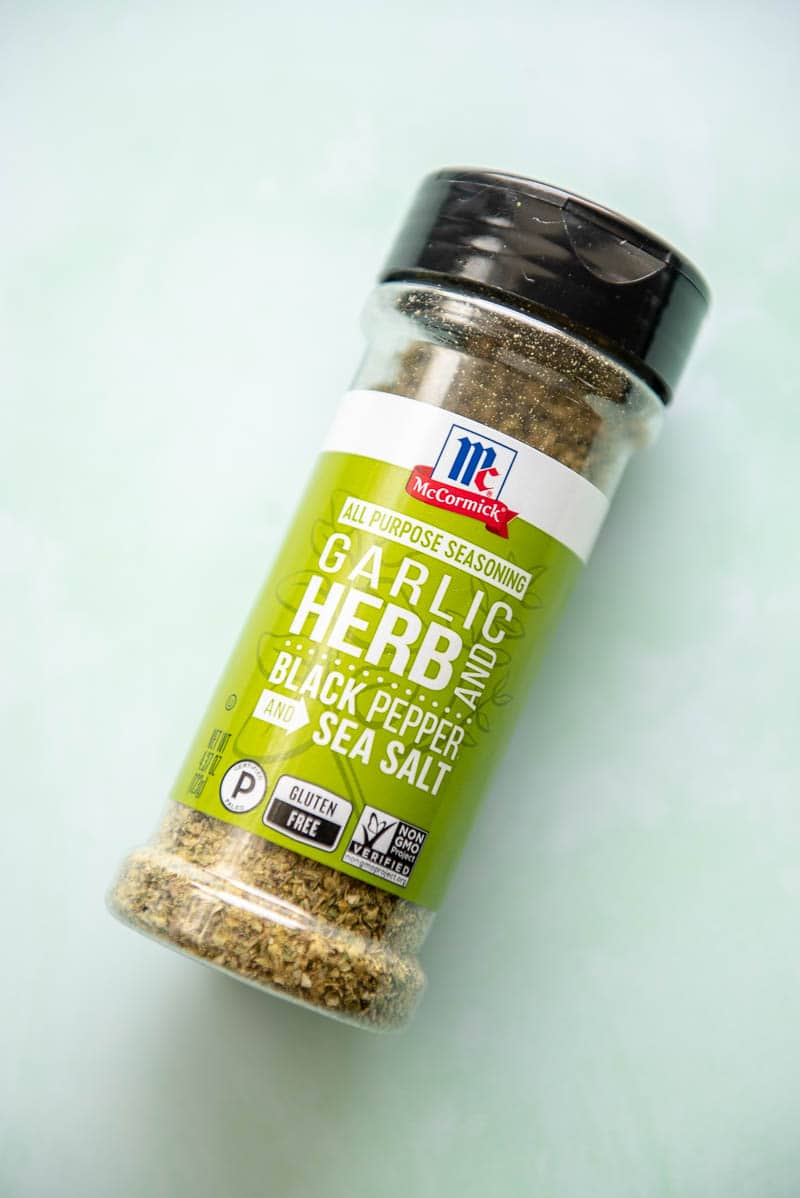 Ingredients you'll need
boneless skinless chicken breast – you can also use boneless skinless chicken thighs for added flavor if you like them
carrots – use already peeled baby carrots for ease if you like. Or for better flavor use whole carrots that you peel. See tips below if your kiddos don't love carrots.
chicken broth – Use a high quality chicken broth or stock for best flavor. For even more added nutrition and protein I love subbing out chicken bone broth.
herb and garlic seasoning – I love all purpose seasonings like this! Keep them on hand and keep dinner prep simple.
egg noodles – This recipe is written for dried egg noodles. I used a gluten-free version but you can use regular as well.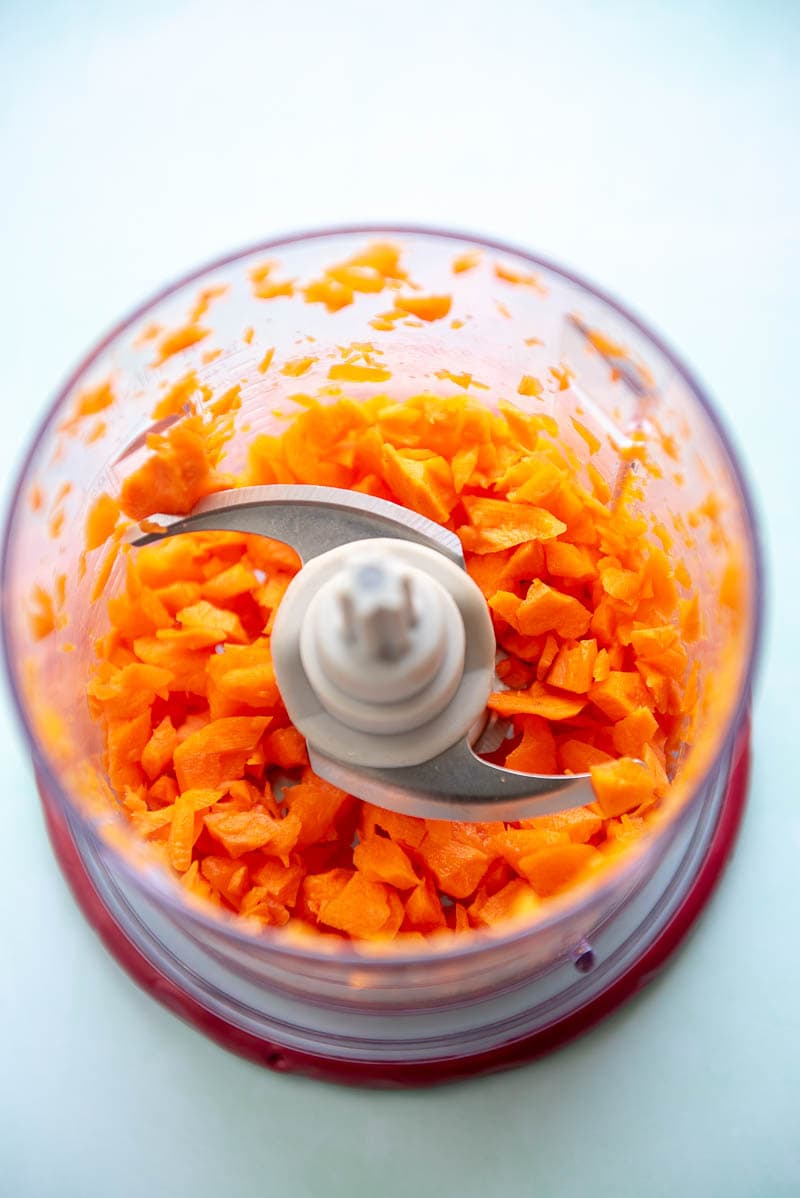 To get my kids to eat the carrots in this soup, they can't be in big chunks. So, to make it quick, I use my trusty mini-chopper to get finely diced carrots. Takes just a few seconds and I have carrots all ready to go in my soup.
How do you make chicken noodle soup in a pressure cooker?
I'm sure there are several ways to go about it, but I will share my favorite way that yields perfectly cooked chicken and noodles every time.
Start with everything but the noodles. I want to make this as simple as possible but still not overcook the noodles. I like the simplicity of adding the whole chicken breast into the pot and never having to touch or cut up the raw chicken. This means about a 10-12 minute cook time which would be too long for the noodles.
Once the chicken has fully cooked, I shred it and then turn the pot to saute which will bring the soup to a nice simmer.
I add the noodles and let them cook for about 8 minutes and then my soup is done!
I love making my soup this way because it is mostly hands off work. I can get it started and head off to another part of the house to start laundry or do some work and come back later to quickly finish up. If you are new to pressure cooking, a simple soup like this is an easy and delicious place to start!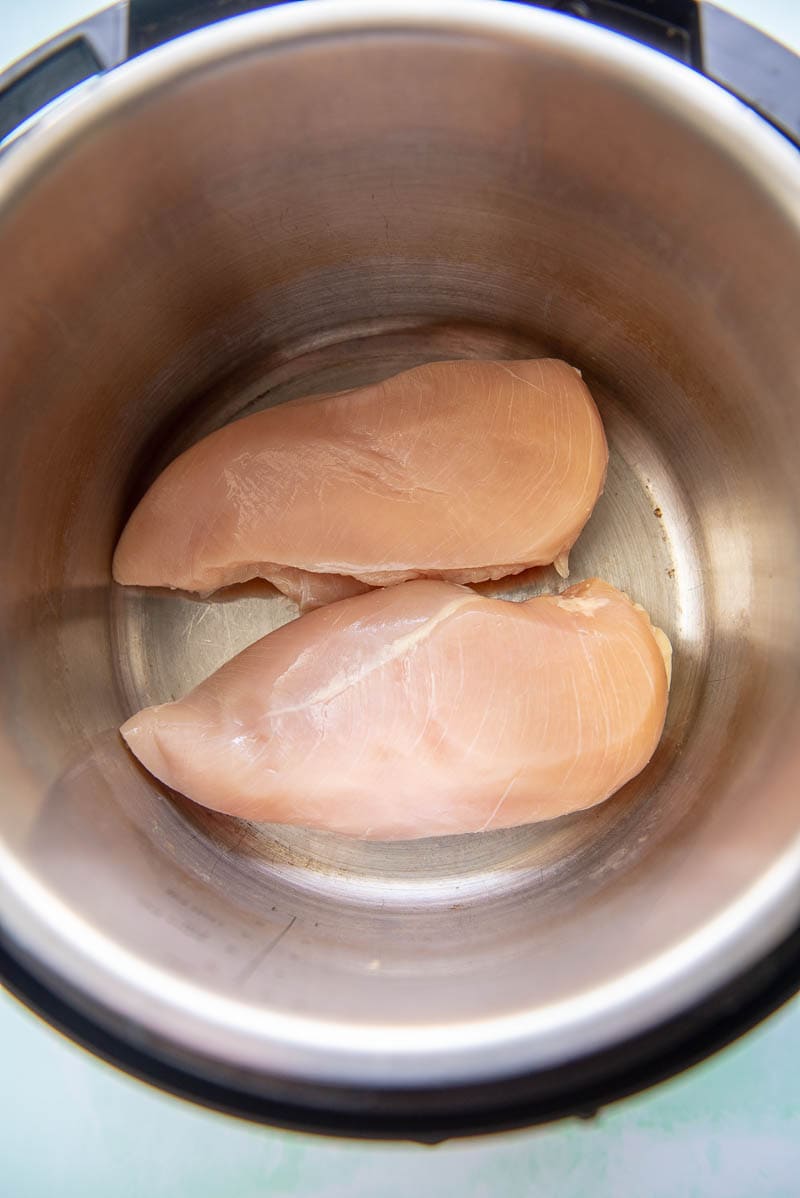 Common Questions
What type of noodles are best for chicken noodle soup?
While it's true that fine egg noodles are the most commonly used type of noodle in chicken noodle soup, some people prefer to use wide egg noodles instead and that's what I chose for this recipe. Wide egg noodles have a thicker and wider shape compared to fine egg noodles, which can provide a heartier texture to the soup. The wider noodles also tend to hold up better in the soup, making them a great choice for the Instant Pot. If you choose to use thinner egg noodles, you will need to shorted cooking time.
What can I add to this soup?
While I've kept this recipe simple and basic for busy families, you can easily add things to this soup to make it heartier, tastier or more nutritious. Some great options would be celery, onion, miso, and a splash of lemon juice.
Can I use the soup setting on my Instant Pot?
The soup setting is pre-programmed to 30 minutes, so would not work well in this recipe.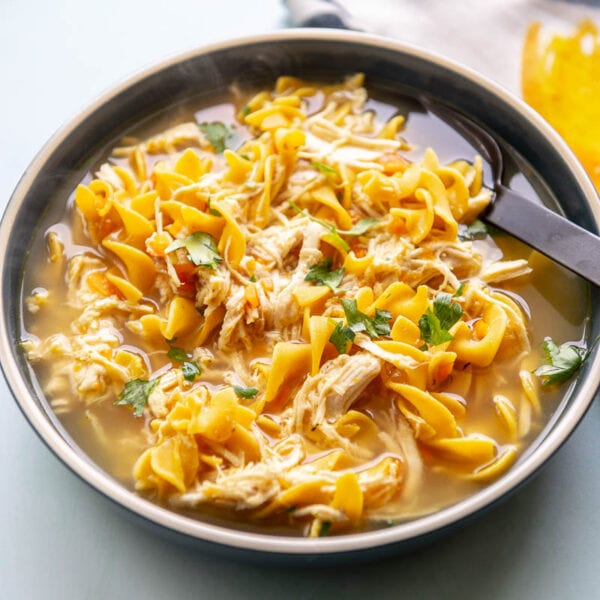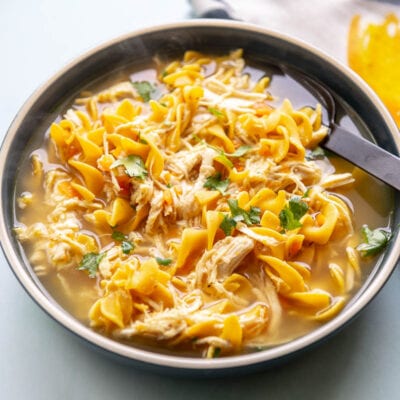 Instant Pot Chicken Noodle Soup
Print Recipe
Are you looking for a warm and comforting dinner? Or maybe a nourishing meal to help you feel better during cold season? This Instant Pot Chicken Noodle Soup is quick and easy and better than anything from a can!

Add to Collection
Go to Collections
Ingredients
1

pound

boneless skinless chicken breast

4

oz

baby carrots

peeled and finely diced

5

cups

chicken broth

1

teaspoon

herb and garlic seasoning

5

oz

extra wide Amish style egg noodles
Instructions
Add chicken, carrots, broth and seasoning to pressure cooker

Cover, seal and set to high pressure for 12 minutes

Allow 5 minute natural pressure release then release remaining pressure

Remove and shred chicken and return to Instant Pot

Switch pot to sauté and add egg noodles

Boil for 8 minutes or until tender
Notes
Feel free to sub gluten-free egg noodles for regular
Add extra chopped veggies like celery and onions if desired
Leftover soup can be stored in fridge up to 3 days or freezer up to 3 months. Be sure to seal tightly and remove excess air.
Nutrition
Calories:
207
kcal
|
Carbohydrates:
22
g
|
Protein:
21
g
|
Fat:
4
g
|
Saturated Fat:
1
g
|
Polyunsaturated Fat:
1
g
|
Monounsaturated Fat:
1
g
|
Trans Fat:
1
g
|
Cholesterol:
68
mg
|
Sodium:
810
mg
|
Potassium:
546
mg
|
Fiber:
2
g
|
Sugar:
1
g
|
Vitamin A:
105
IU
|
Vitamin C:
16
mg
|
Calcium:
37
mg
|
Iron:
2
mg