Love Mahi Mahi but think it's too tricky to cook? Think again! This foolproof method uses your air fryer and only takes 10 minutes!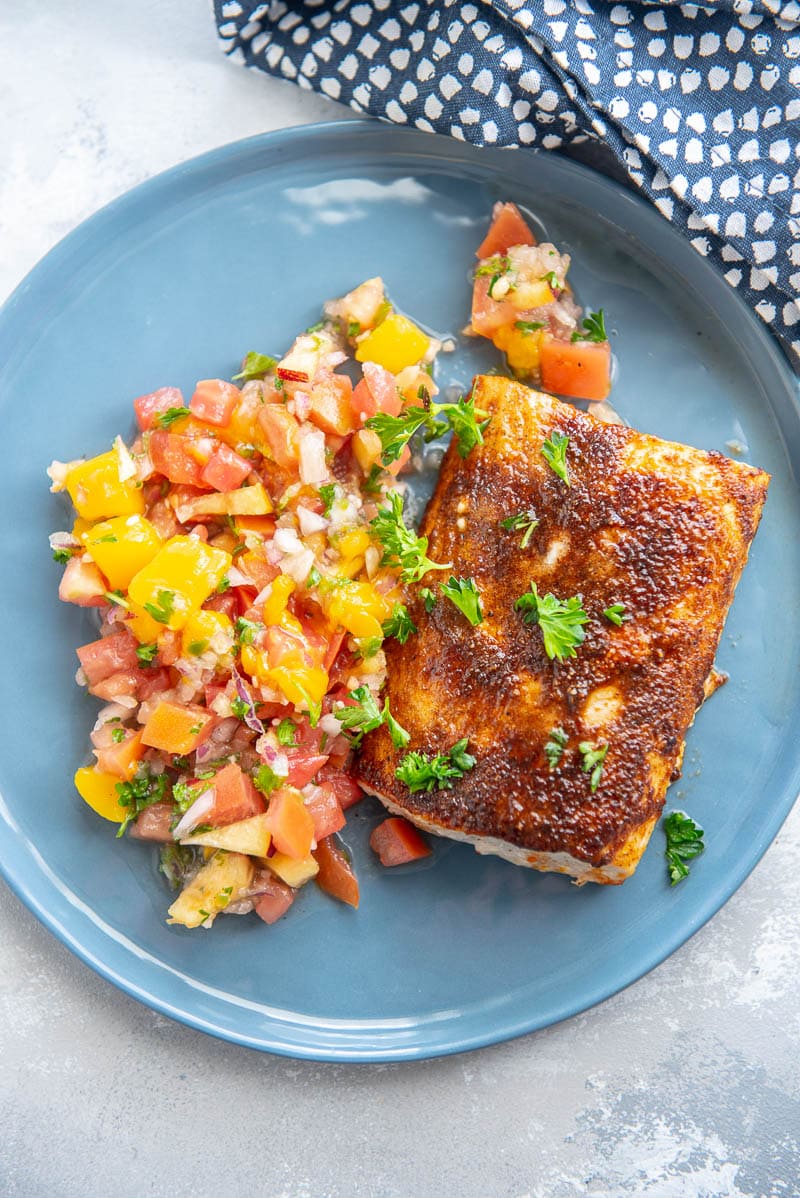 What is Mahi Mahi
What is mahi mahi? It's a low-calorie, high-protein fish that can be found in tropical waters. The vitamins and minerals found in this fish help build-up your immune system.
What does mahi mahi taste like? Mahi mahi is a mild-tasting fish with a sweet flavor. The texture is medium-firm and is typically liked by those who claim they "don't like seafood."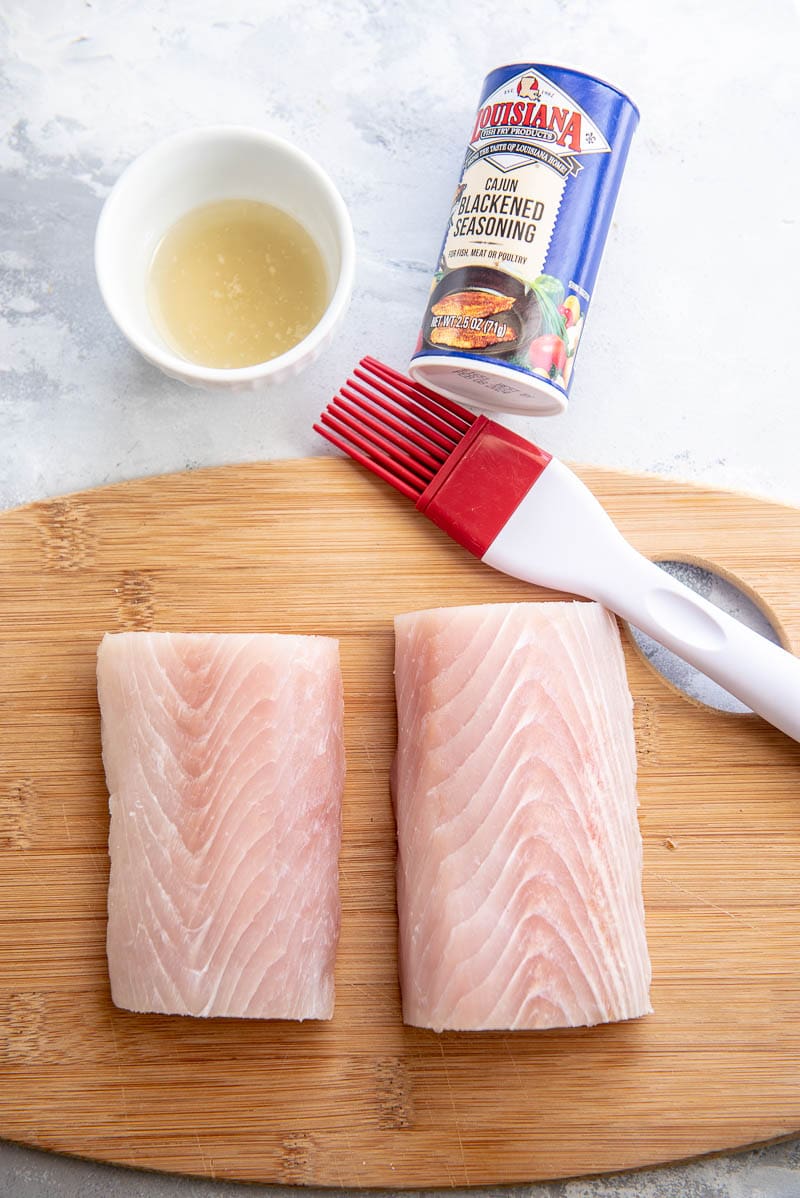 Ingredients…
Do I have to use fresh fish? No, you don't have to use fresh fish. Let's face it, sometimes you can't find the fresh fish you want. If your grocer doesn't carry it, find a high-quality frozen variety.
How do I season mahi mahi? Mahi mahi has such a tasty flavor, it really only needs simple seasonings. Simply brush the tops of the fillets with melted butter and sprinkle on the seasonings. Cajun or "blackening" seasonings compliment mahi mahi well.
Do I leave the skin on mahi mahi when I cook it? No, you should remove the skin if cooking mahi mahi in an air fryer.
Can I make this dairy-free! Yes, you can! My favorite dairy-free butter is Miyokos.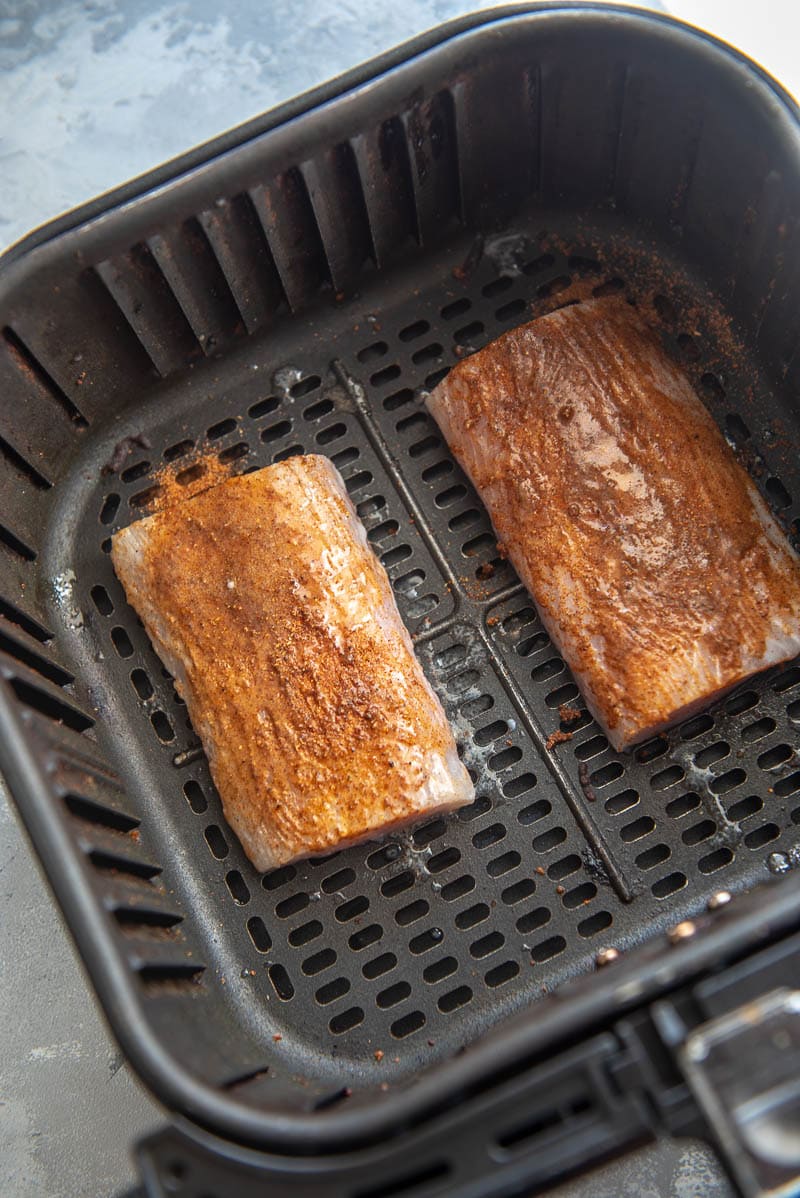 Preparation…
Can I cook mahi mahi frozen? No, it should be thawed before you cook it.
Can my mahi mahi be pink when it is cooked? If your fish is pink, it's raw. The cooked parts will be off-white in color.
What temperature should mahi mahi be cooked to? You should cook mahi mahi to an internal temperature of 137 degrees F.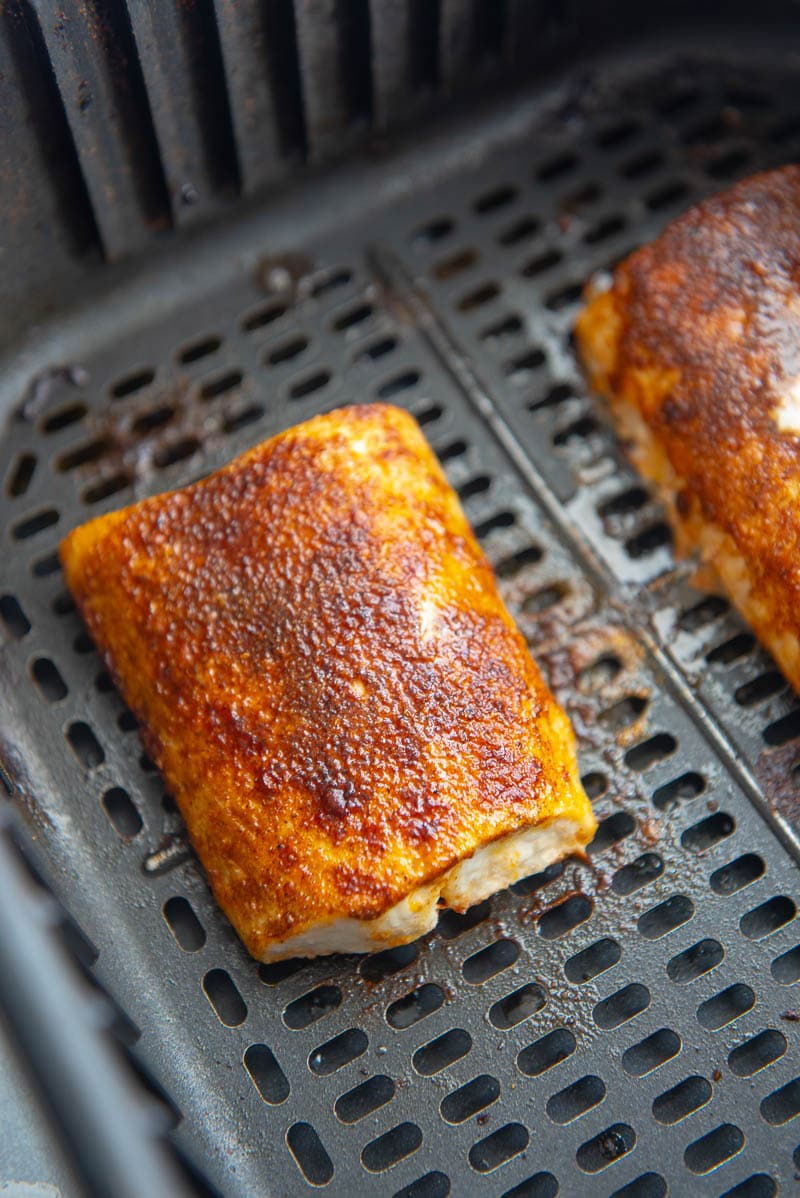 Serving Suggestions…
What are some good side dishes to serve with mahi mahi? Mahi mahi is a really versatile fish. It can be served with many different sides. Some of my favorite sides are steamed veggies and potatoes: Air Fryer Green Beans, Instant Pot Carrots, Air Fryer Asparagus, and Instant Pot Mashed Potatoes.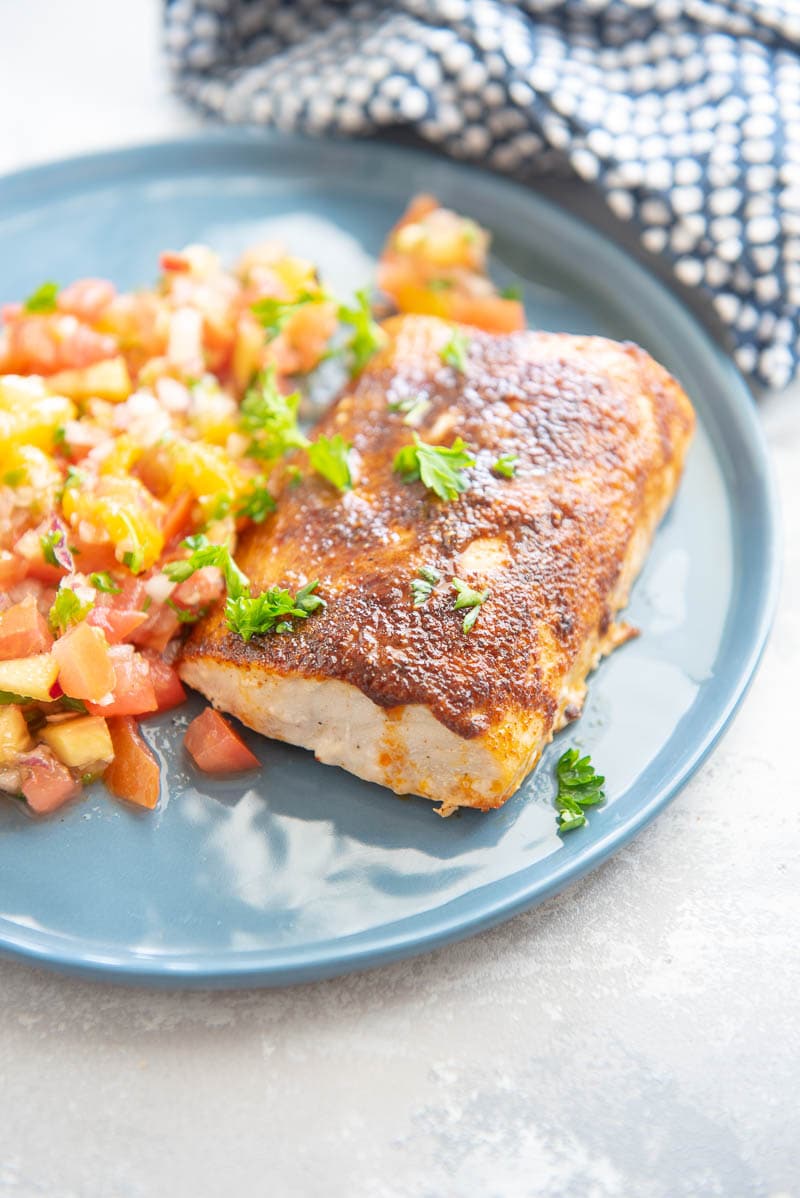 Related Recipes…
Fish Tacos Bowls (coming soon!)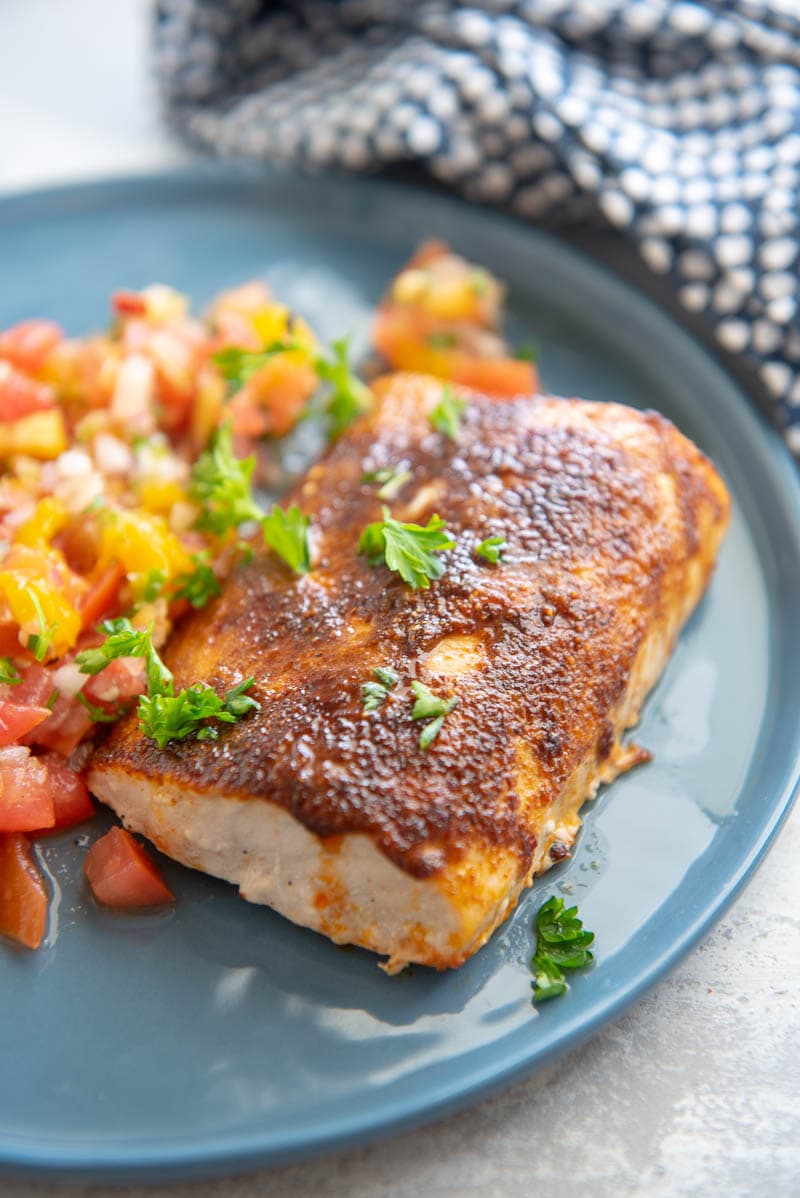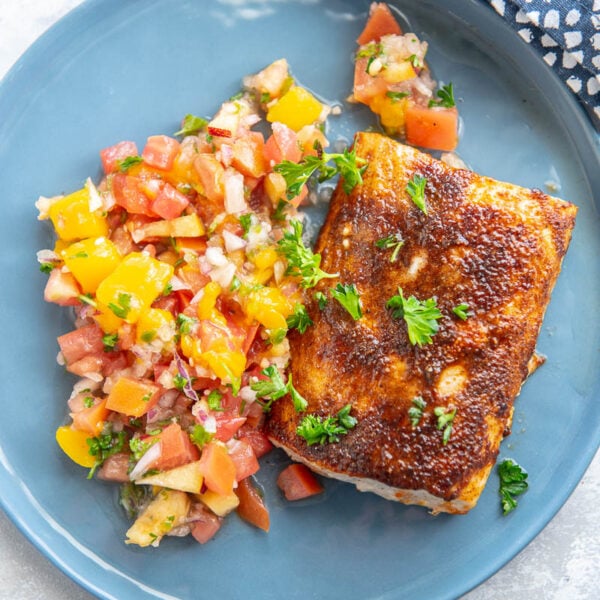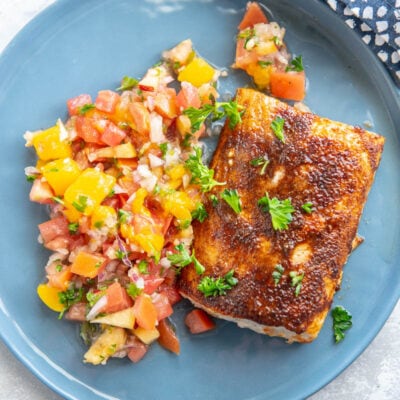 Ingredients
2

mahi mahi filets

2

tablespoons

melted butter

can use dairy free

1

teaspoon

cajun or blackening seasoning
Instructions
Pat each filet dry with paper towel

Brush tops with melted butter and sprinkle with seasoning

Place in air fryer basket and cook at 380 degrees for 8-10 minutes
Notes
Thaw fish before cooking

Use high-quality frozen fish if necessary

For Miyokos dairy-free butter for regular