Perfectly cooked basmati rice without the hassle! This takes only 6 minutes in the Instant Pot for perfectly cooked basmati rice!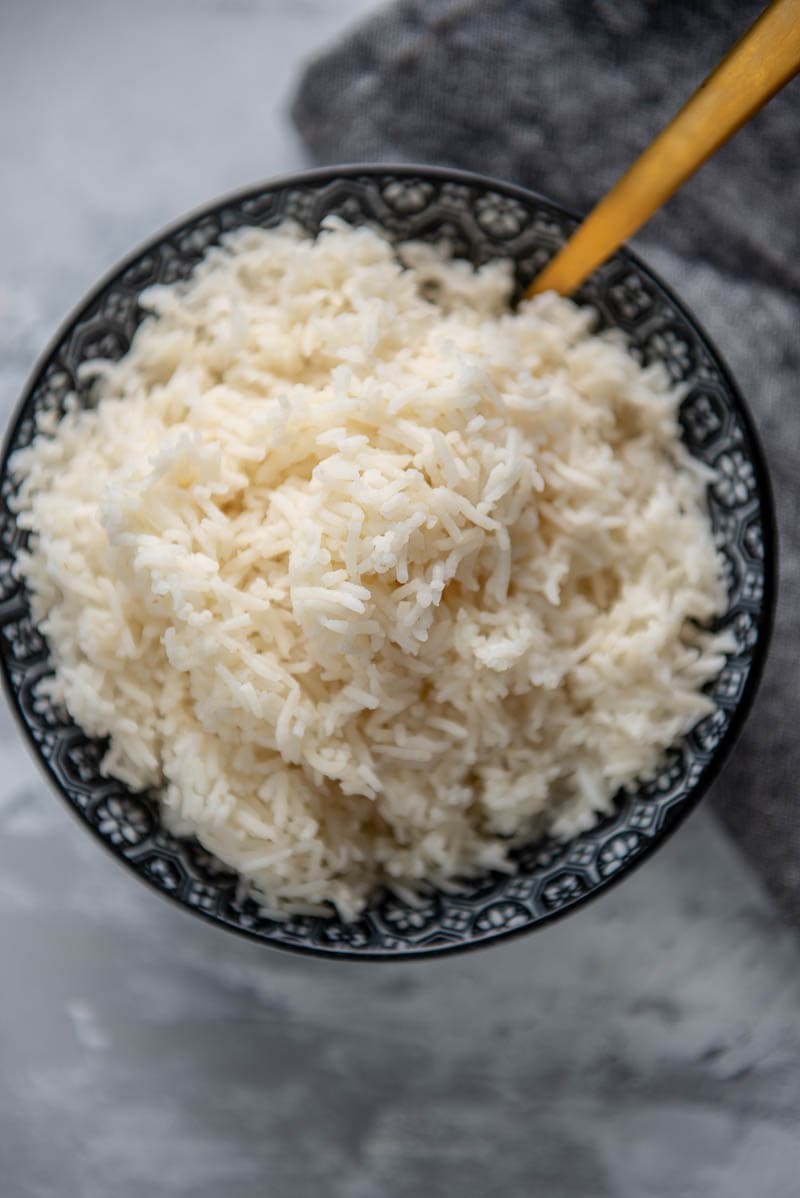 Making rice in the Instant Pot is a fool-proof way to get perfectly cooked rice every time. There's no need to use a separate rice cooker. Plus, you don't have to hassle with boiling water!
Basmati rice has a nutty flavor, like
jasmine rice
, but it's softer when cooked. It has the lowest glycemic index of all the rices, which means that it helps keep blood sugar stable. It's a great option for diabetics and it's also gluten-free.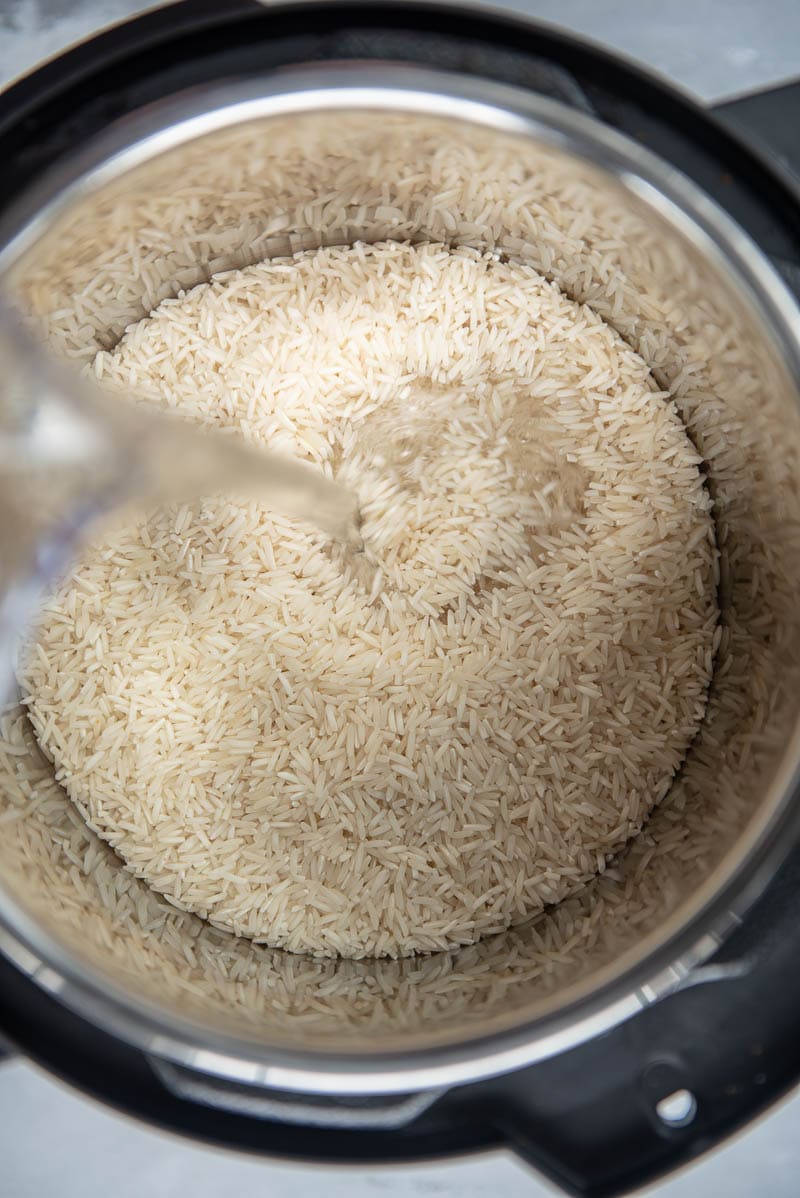 Ingredients You'll Need To Make Basmati Rice In An Instant Pot: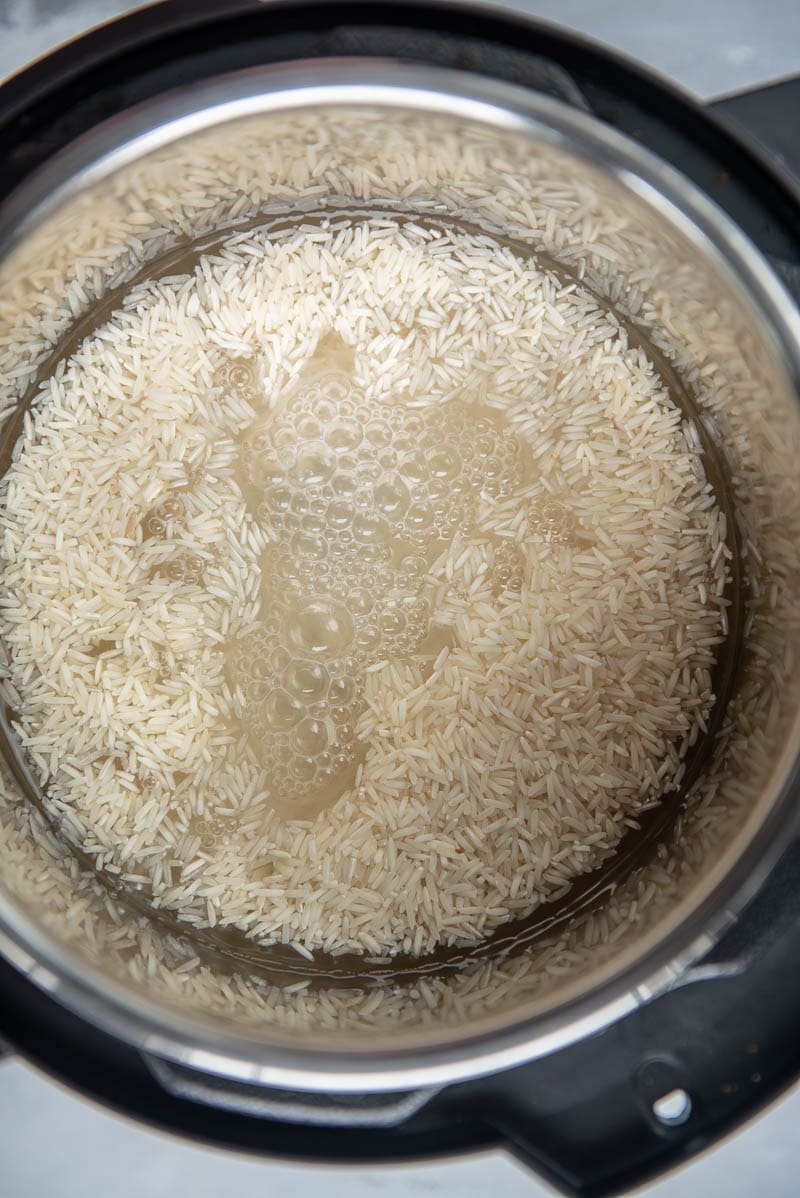 How To Make Basmati Rice In An Instant Pot:
Add rice and water to Instant Pot

Cover seal and set to high pressure for 6 minutes

Once cooking time has completed allow a 10 minute natural pressure release

Stir and fluff to serve

Pro Tips:
This recipe makes the rice more tender. If you prefer your rice firmer, reduce the amount of water to 2 cups.
Company coming over? Planing a quiet night in? This recipe can easily be doubled or cut in half.
If you have leftovers, they can be stored in an airtight container in the fridge for up to 3 days.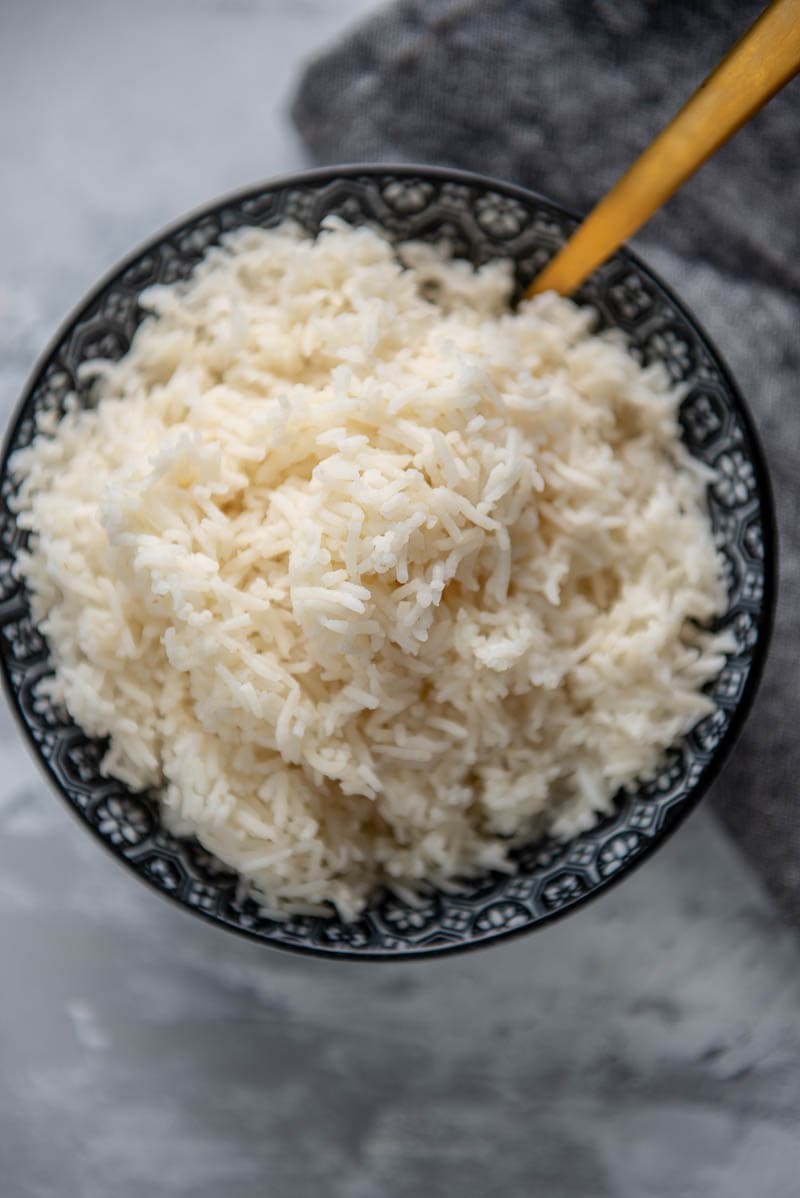 WP Recipe Maker #13874

remove

Instant Pot Basmati Rice

Perfectly cooked basmati rice without the hassle! This takes only 6 minutes in the Instant Pot for perfectly cooked basmati rice!

Course: Side Dish

Cuisine: American, Indian

Keyword: basmati rice, instant pot rice, rice

Total Time: 15m

Pressurize: 15m

Servings: 4

Author: <a href="https://garnishedplate.com/about-2/" target="_self">Jennifer Draper</a>

– 2 cups basmati rice

– 2 1/2 cup water

1) Add rice and water to Instant Pot

2) Cover seal and set to high pressure for 6 minutes

3) Once cooking time has completed allow a 10 minute natural pressure release

4) Stir and fluff to serve

For firmer rice, reduce liquid to 2 cups Store leftovers in fridge tightly covered up to 3 days

calories 338

carbohydrates 74

protein 7

fat 1

saturated_fat 1

sodium 12

potassium 106

fiber 1

sugar 1

calcium 30

iron 1